811.in domain name has been sold for 8995 USD. Buyer is an organization named "Kotak Mahindra bank" from India. Kotak Mahindra recently launched an app name Kotak-811 for easy banking.
What is 811?
It's a zero balance savings bank account  inspired by the demonetisation drive conducted by government of India on 8th November (8-11) 2016 .According to Kotak.com website:
811 is a new age bank account offered by Kotak Mahindra Bank. You can open a 811 account by downloading the Kotak Mobile Banking App and registering using your Aadhaar number, PAN and other basic details. You can set up a mobile banking PIN and start using your account immediately.
It's an excellent purchase , 8995 USD is too little money compare to the benefits its going to offer to Kotak. Please join me congratulating both the buyer and seller. 🙂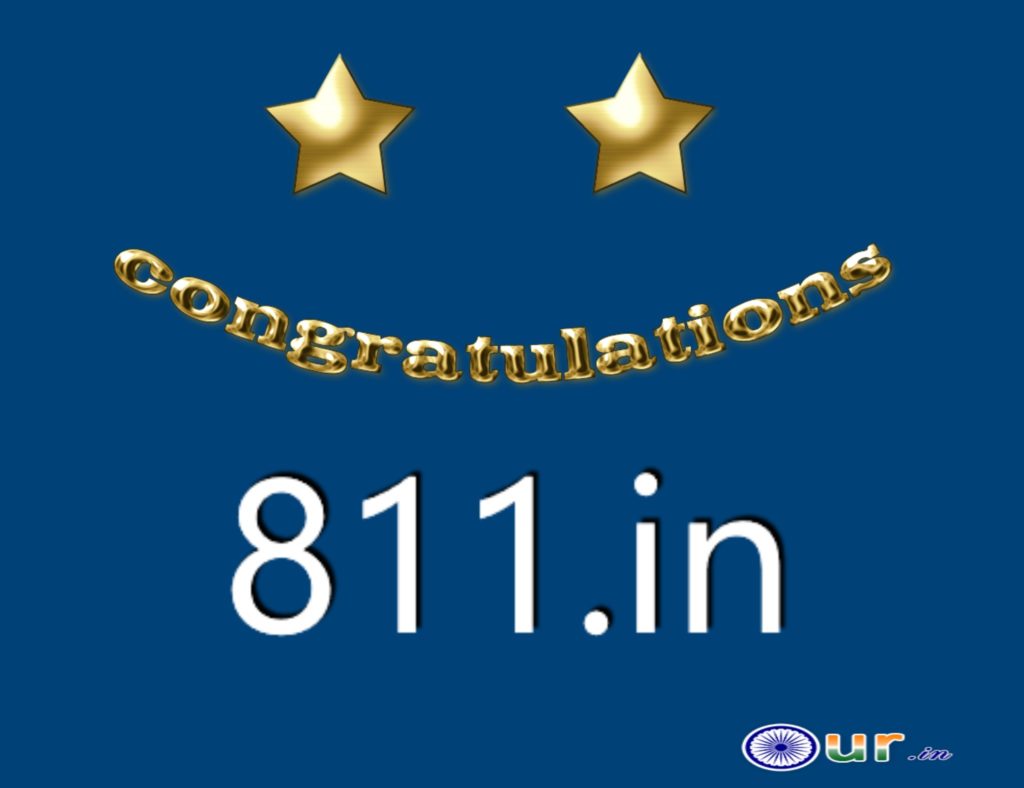 .IN Domain Names Consulting Service:
a) If you are a business and looking to acquire.IN domain names for your business use, feel free to contact us for getting the free advisory service from Our.in experts. We are here to help you. Feel free to write to us Support[at]Our.in
b) Are you unsure what could be the best domain name for your business? We are here to help you.
We will respond back you within 72 hours of we receiving your request.