Complainant –AckoTechnology&Services Pvt.Ltd

Respondent –Shashank Singh
DisputedDomain – Ackoinsurance.in
Decision – Ackoinsurance.in is forwarded to AckoTechnology&Services Pvt.Ltd

Case Summary:
Complainant Filed a Dispute:
In the given dispute the complainant was incorporated as "AckoTechnology&Services Pvt.Ltd"  The complainant owns both Acko.com and Acko.in to make a brand.However he registered the 2 trade marks Acko Technology&Services Pvt.Ltd falling under Class 42 and Acko Genreal Insurance Limited falling under class 36.
Complainant recently knows somebody owns  Ackoinsurance.in,The complainant immediately searched the WHOIS data base for the disputed domain name and found that it is registered in the name of the respondent.The respondent stated that he will be able to transfer the domain name only in exchange of a fee of 30,000USD and also sent an Email to the Complainant.
In order to win the domain from the respondent in an INDRP dispute, The complainant must prove all three following grounds :-
1)Registrant's domain name is identical or confusingly similar to a name, trademark or service mark in which complainant has rights.
– Complainant has proved the disputed name is confusing similar to the trademark of the complainant.
2)The registrant has no rights or legitimate interests in respect of domain name.
As per the evidence established by Complainant such as "offering the domain name for sale – Domain for sale landing page" and  also "Emailing the trade marked entity demanding to pay 30000 USD " , respondent clearly has no legitimate interests owning the domain name.
3)Registrant's domain has been registered or being used in bad faith.
Finally the Tribunal finds the disputed domain name has been registered and used in bad faith.
Decision: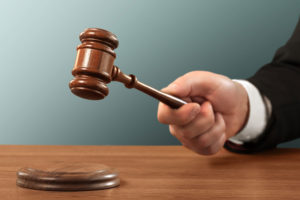 Honorable Arbitrator Mr.Ashok Kumar Singh taken the decision as the complaintant has succeeded in its complaint.
Please read the further details about the dispute" @ AckoTechnology&Services Pvt.Ltd dispute Decision"

Disclaimer: The opinions expressed within this article are the personal opinions of the author. The facts and opinions appearing in the article do not necessarily reflect the views of Our.in and Our.in does not assume any responsibility or liability for the same.