In this article, we are showcasing the top 10 music channels in India and their domain names.Almost all channels own .in domain names.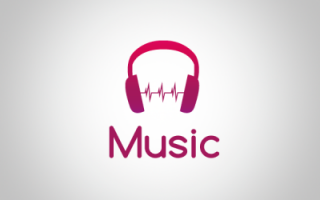 1. 9XM:
9XM is an Indian Hindi music television channel based in Mumbai. This channel is owned by 9X Media, an Indian television broadcaster, owned by a consortium of private equity fund investors.
9XM airs the latest Bollywood songs interspersed with jokes and anecdotes by its animated characters, such as Bade and Chote, Bheegi Billi, Badshah Bhai and The Betel Nuts. In 2010, 9XM announced its foray into the licensing and merchandising business for its popular animated characters.
Domain Name: 9xm.in
2. B4U Music:
B4U Music is an Indian music-themed digital TV channel available on more than 8 different satellites, in more than 189 countries including the US, UK, Europe, Middle East, Africa, Mauritius, Canada, and India. The channel is part of the B4U Group, owned by Lakshmi Mittal, Kishore Lulla, and Gokul Binani.
The channel broadcasts a mixture of contemporary Bollywood, Indipop, Bhangra, and international music. Programmes include star interviews, artist profiles, concerts and chart rundowns, as well as video request shows.
Domain Name: b4umusic.in
3. Sony MIX:
Sony Mix (marketed as SONY MIX) is an Indian music channel owned Sony Entertainment Television (SET India) for Hindi film music and launched on 1 September 2011.
Sony mix owns "sonymix.com" domain name similarly they own sonymix.in too.At the moment sonymix.com and sonymix.in domain names are redirected to their facebook page.
Domain Name: sonymix.in
4. Mastii:
Mastiii is the Hindi language free to air music television channel. Launched by TV Vision, which is a fully owned subsidiary of Sri Adhikari Brothers Television Network, it was among the top five channels in the Hindi music category after just one month of launch.
Domain Name: zengatv.com
5. MTV India:
MTV India is the Indian version of MTV, a channel specializing in music, reality, and youth culture programming. It was launched in 1996 and is now part of the Viacom 18 Media Pvt. Ltd based in Mumbai, a joint venture operation between Viacom Inc. and TV18. MTV India is one of the oldest music television networks in Asia. Music has always been distinctively recognized and acknowledged with respect to India, thus MTV India has been very successful there.
MTV India owns "mtvindia.com", similarly, they have .in domain name too.At the moment mtvindia.in is showing not reachable
Domain Name: mtvindia.com
6.9x jalwa:
9x Jalwa is an Indian Classic Hindi music television channel, broadcast in India. The channel is owned by 9X Media. 9x Jalwa is India's Classic Channel and Plays 1990s to 2010s Music in India. It was launched in 2012.
9x Jalwa is part of 9X Media – India's Classic music television network based in India. 9x Jalwa will be encrypted but free to air channel. 
Domain Name: 9xjalwa.in
7.Vh1:
VH1 is an American cable television network based in New York City that is owned by the Viacom Global Entertainment Group, a unit of Viacom Media Networks. The channel was first launched on January 1, 1985, in the old space of Turner Broadcasting System's short-lived Cable Music Channel. It was originally created by Warner-Amex Satellite Entertainment, at the time a division of Warner Communications and the original owner of MTV (MTV and VH1 are now both owned by Viacom Media Networks).
Domain Name: vh1.in
8. Sun music:
Sun Music is a 24-hour music channel led by the well-known Sun TV Network of India. The channel features Tamil music from Kollywood. Most of the shows in Sun Music requires call-in audience participation, where the callers speak to a video jockey and request songs that may be dedicated to their loved ones.
Domain Name: sunnetwork.in
9.Etc :
Another old Music Channel which maintained its fan base all through this year. From Bollywood Gossip to latest hits and Upcoming film trailers you won't miss any thing.
Domain Name: etc.in
10: Channel v:
Channel V India is the Indian affiliate of Channel V and is operated by Star India. On July 1, 2015, the channel discontinued music programming and started focusing on original content through fiction dailies and studio formats that address youth issues.On June 30, 2016, the channel discontinued fiction dailies and studio formats.
They own "channelv.in", At the moment channelv.in domain name is redirected to hotstar.com.
Domain Name: channelv.in