daaz.com is looking to run it's first ever indian domain names auction.Auction will start on 11th Apr 2020,4:00PM UTC and will end on 18th Apr 2020,4:00PM UTC.We can see a few good domain names are listed in auction.Have a look on the domain names.
We hope it's good to chance to get a domain names like Hyd.in,Farmer.in and mask.in..etc.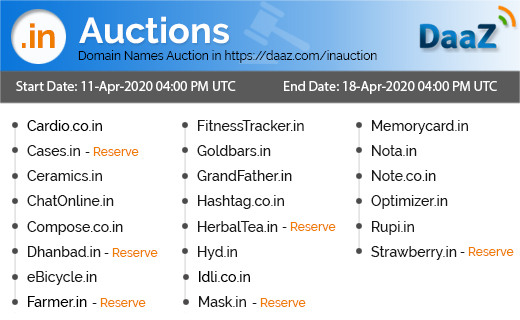 If you wanna bid auctions,first register with DaaZ.com and access daaz.com  inauction to bid on your favourite domain name.