Dean Chandler graduated from McMaster University with a degree in Materials Engineering & Management in 2000. During this time he also taught himself website design and development and SEO. After a brief stint in engineering, in 2004 he joined Sport Systems Canada (SSC). Largely through the creation of a search engine optimized website and online marketing, Dean helped to grow the company from a 2 employees working out of a basement to a 20+ person operation in 2009.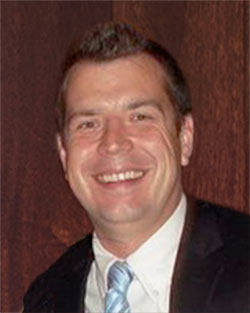 In 2010, Dean left SSC to begin his own venture , Treadall Inc,, a specialty flooring company offering rubber, foam and vinyl flooring for a number of applications. Operating out of his home he has grown the company to over $1M in sales annually today. Notably, Treadall's flooring was featured in The Hunger Games movie as well as in the sequel Catching Fire.
Dean began dabbling in domains – mainly .com and .ca in 2011. After realizing the massive potential of India and that .in domains were greatly undervalued vs other extensions, Dean began investing in .in domains in mid-2013.  Now by mid-2016 with funding from Treadall, Dean has amassed a portfolio approaching 10,000 domains with 7500+ being.in / .co.in domains including: 900+ LLL.in, 450+ LLL.co.in, 180+ NNN.in, 300+ NNNN.in and many keyword domains including Mecca.in,Techs.in,Swarm.in,Trout.in,Spawn.in,NearMe.in,BookMe.in,Caught.in, Grills.in, Spades.in,Badger.in,Tether.in,Procure.in,Playlist.in,Generics.in, Followers.in, eTransfer.in,Takeaways.in,Adhesives.in,Capacitors.in,Escalators.in,Bulldozers.in,Chauffeurs.in,Matchmaking.in,Bookmarking.in,Enhancement.in,Notification.in,Confirmation.in,Appreciation.in.
Dean has also leveraged his domain ownership to partner with 2 NYC real estate professionals in developing LuxuryApartmentsNYC.com and NoFeeApartmentsNYC.com with the aim of creating two of the largest real estate portals in the area. Dean lives in Ottawa, Ontario, Canada with his wife, daughter and son.
LinkedIn: https://www.linkedin.com/in/deanchandler