Nowadays domain name extensions playing a vital role in SEO(Search Engine Optimization) results and rankings and a lot of domain extensions like .in,.net,.com and .org ..etc in usage for quite long time and lot of new GTLDs like .Shop, .Online, . Store etc are came into effect in the last 2 to 3 years time . In this article, I am going to show you the importance of .in domain names specially for the businesses with India presence. .IN extension created in  1989 and is mainly used by companies in India and also for International outlook.
.IN Domain Names Importance
.in comes under ccTLD (country code Top Level Domain) targeted audience is mainly from India. The recent advertisement in The Times Group (e-paper) shows the importance of .IN extension for startup companies. The below advertisement is about a new car launch in India.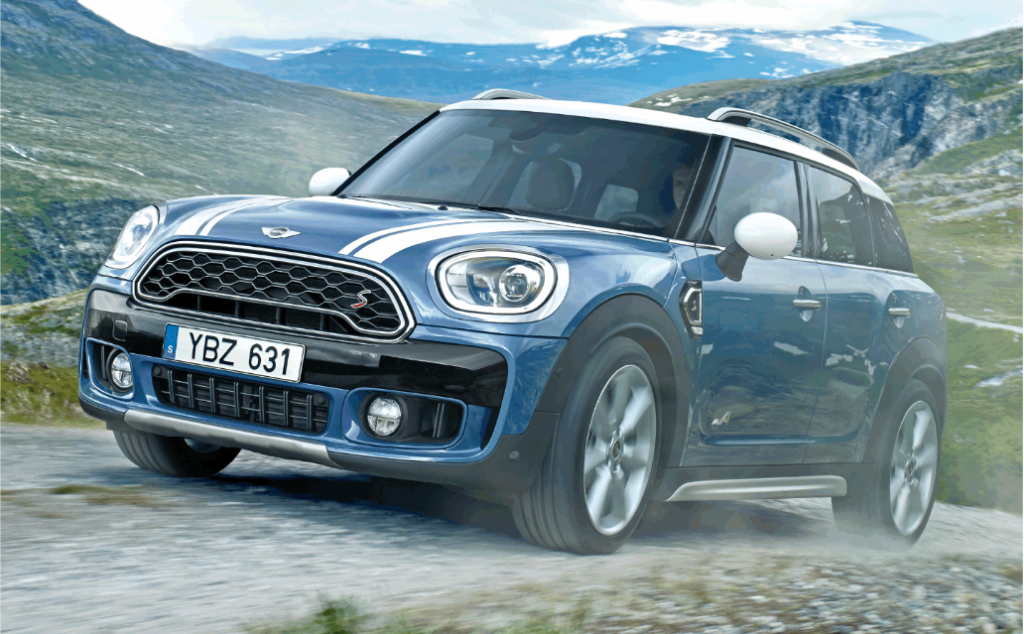 What so special in the advertisement is the number of .IN domain names the car company using. Exactly 7 .in domain extensions mentioned in the advertisements. That shows the power of .IN extensions in today's digital marketing strategy.  It is an excellent digital marketing / branding strategy to register multiple domain names  in .IN extension and using the same for brand promotion.  There is no domain extension that can offer the "INDIAN" feeling other than .IN .  India is one of the fastest growing economies for last one decade and very likely the world's fastest growing economy for next one decade to come.   This is the perfect time for the companies to target the domesting business opportunities.
The mentioned domain names in the advertisement are in collaboration with the MINI Countryman automobile company. The .in website names are mentioned below
Birdautomotive.in
Infinitycars.in
navnitmotors.in
kunexclusive.in
bavariamotors.in
krishnaautomobiles.in
MINI.IN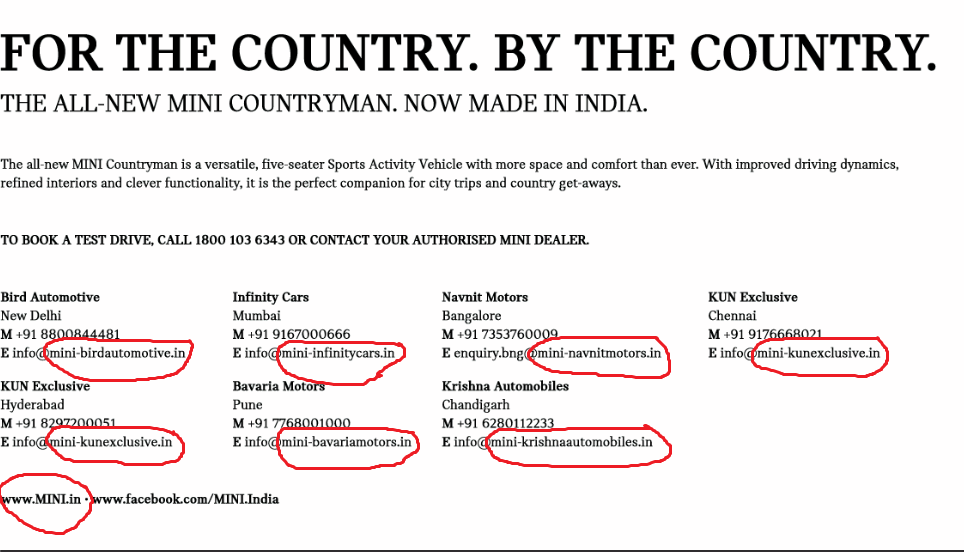 Use of .IN Domain Names
.in should be needed at initial level targeting country wise audience. Many domain buyers think .in domain name extension can be easy to remember and short so they prefer .in but obviously content will decide the future of any website.
Why should buy? IN extension:
Primary domain extension of India
Short and easy to remember
Managed by NIXI – Govt of India has authorised NIXI as .IN registry
120 accredited .IN registars
Highly brandable
 Fair registration and renewal pricing  ( around 6 to 7 USD per year)
Open for all nationalities  ( An extension which is in use across 240+ countries + territories)
 Can be used as a domain hack , per example With.in (With In) , Pop.in (Pop In) , Log.in  (Login) , LNKD.in or Linked.in (linked in) ..etc