The Taj Mahal is the best known structure in the world and possibly the most beautiful manmade edifice. The architecture is inspirational and the story that the stones symbolize attracts seven million visitors each year.
It is a monument to the great love between the Mughal emperor Shah Jehan and his queen, Mumtaz Mahal. They could not bear to be parted and Mumtaz would often travel with her husband even into war. It was on one such campaign in 1631 that she died … wait a minute, how this all story is related to DomainX 2016 – first day? Is it truly related?

Yes it is related because several domain name investors came from around the world has made a road trip from Delhi to Agra specially to visit the beautiful "The Taj Mahal" and as well use the opportunity towards domaining networking. Some pics shared for your reference.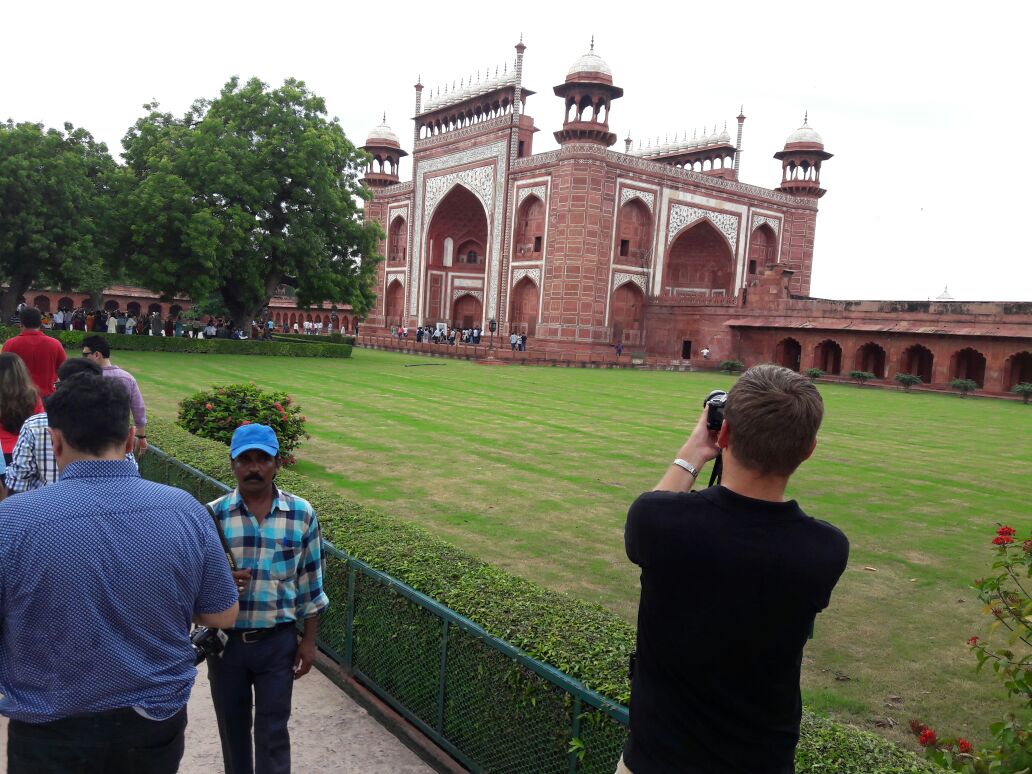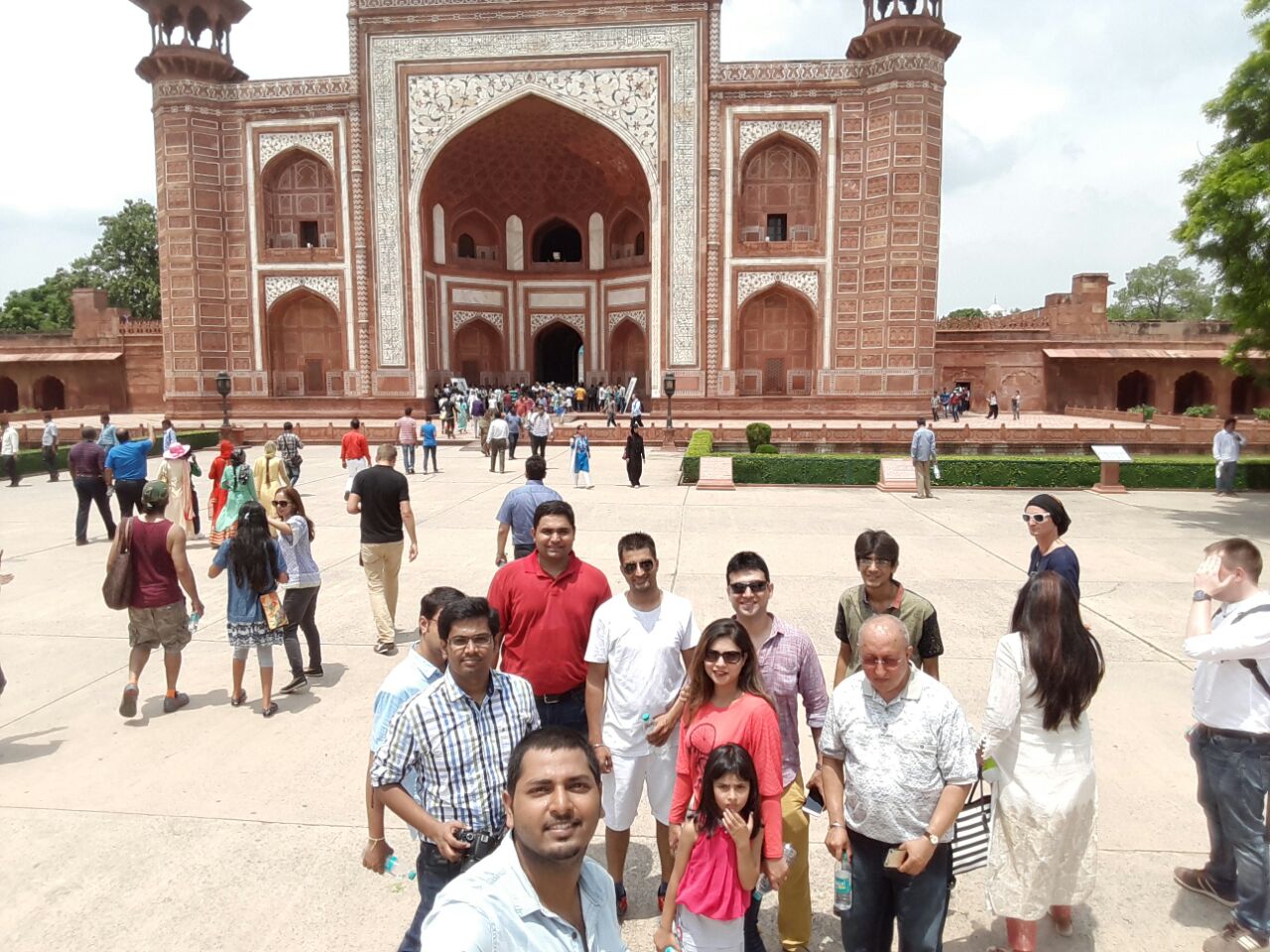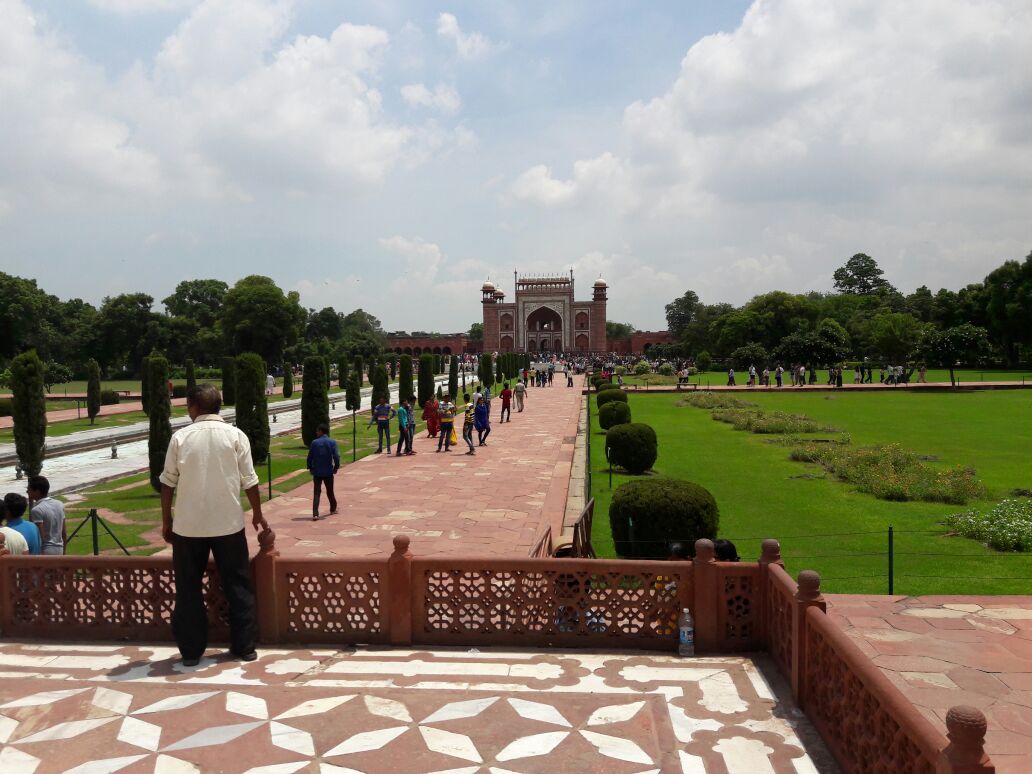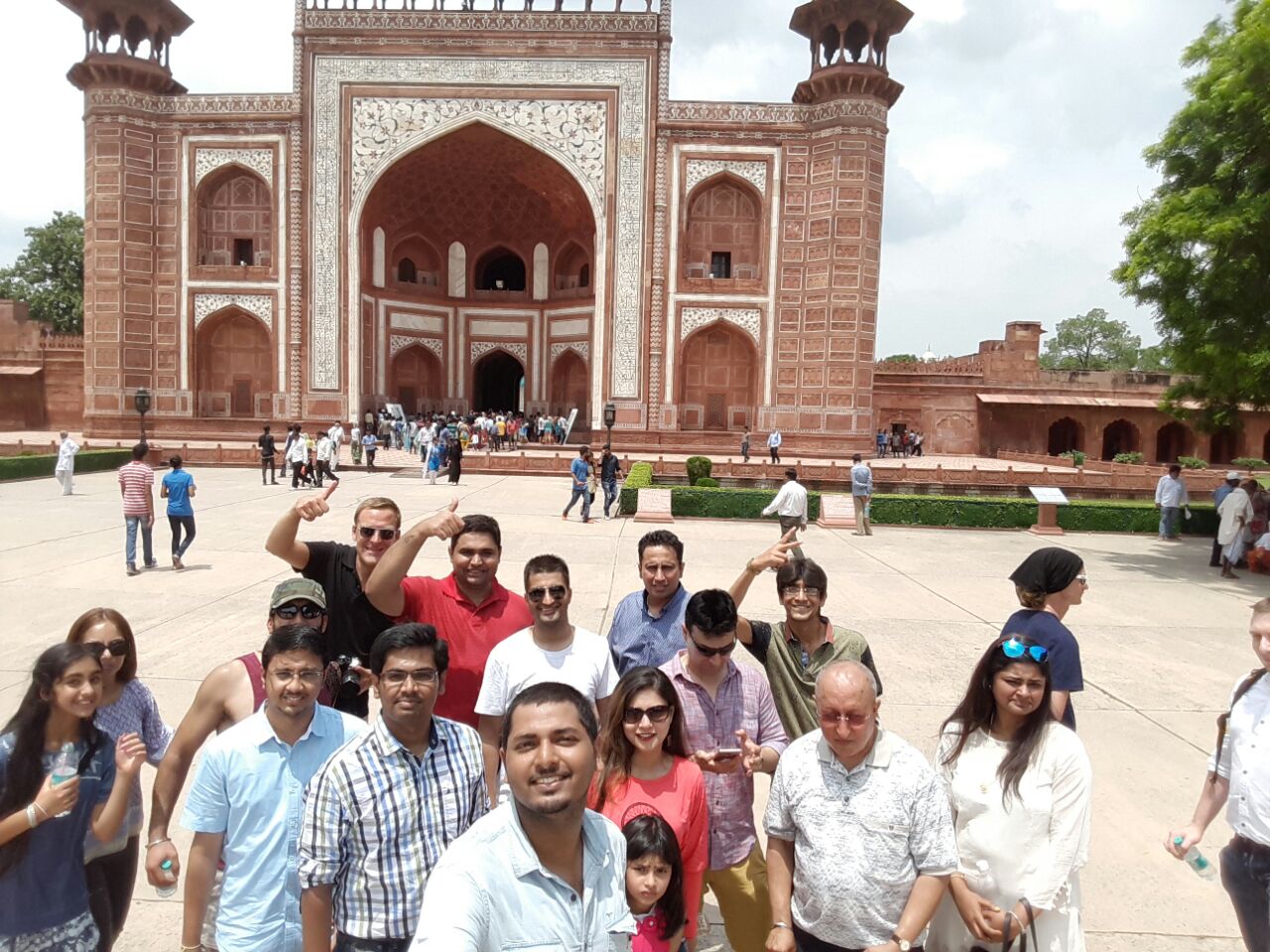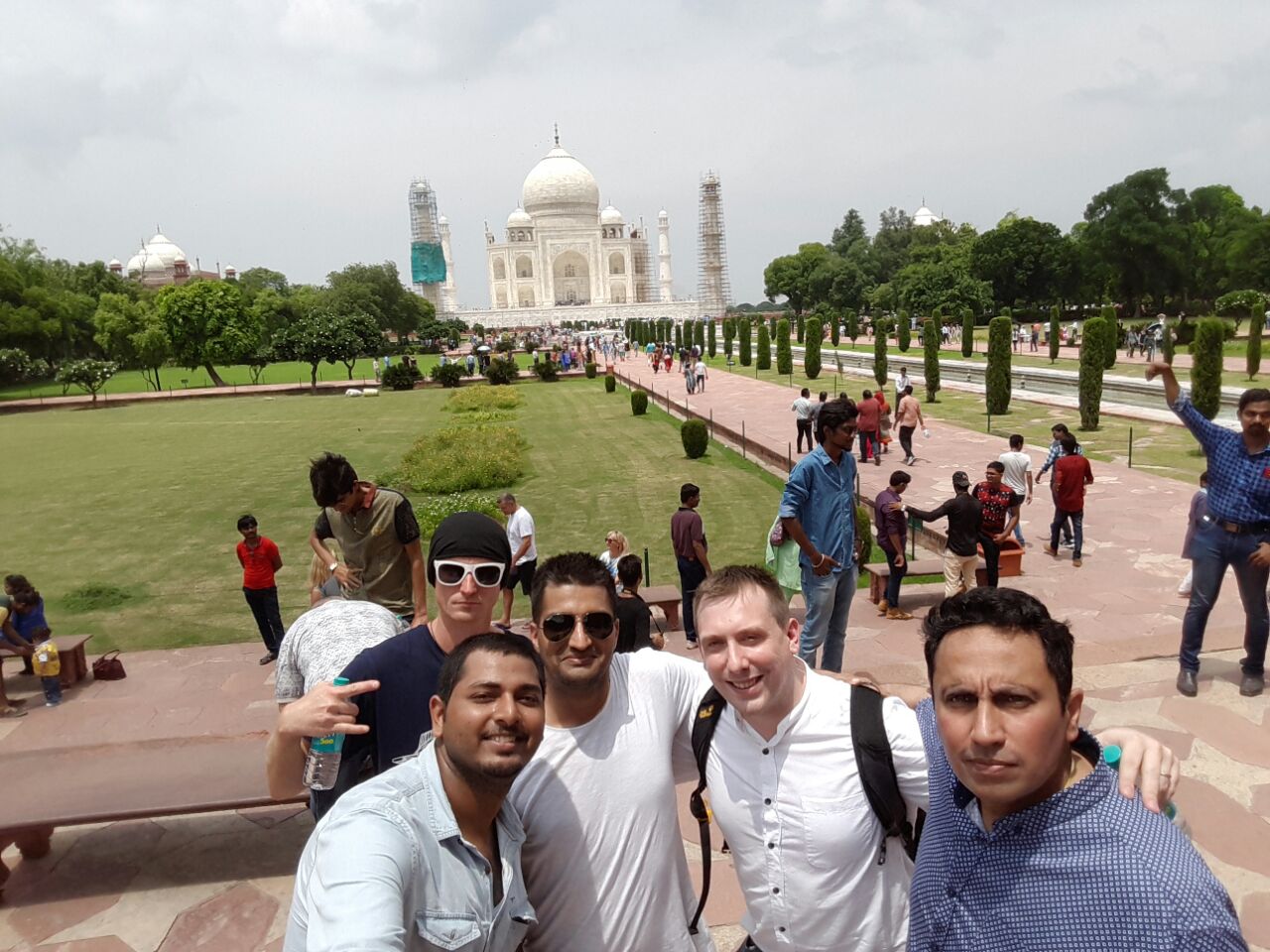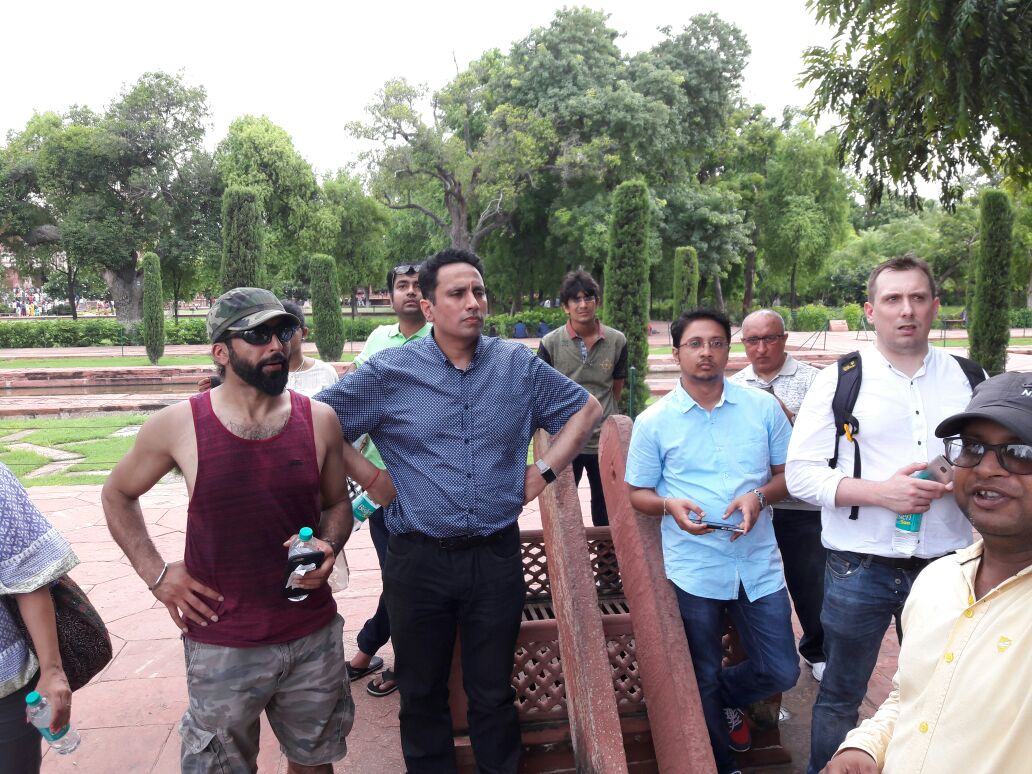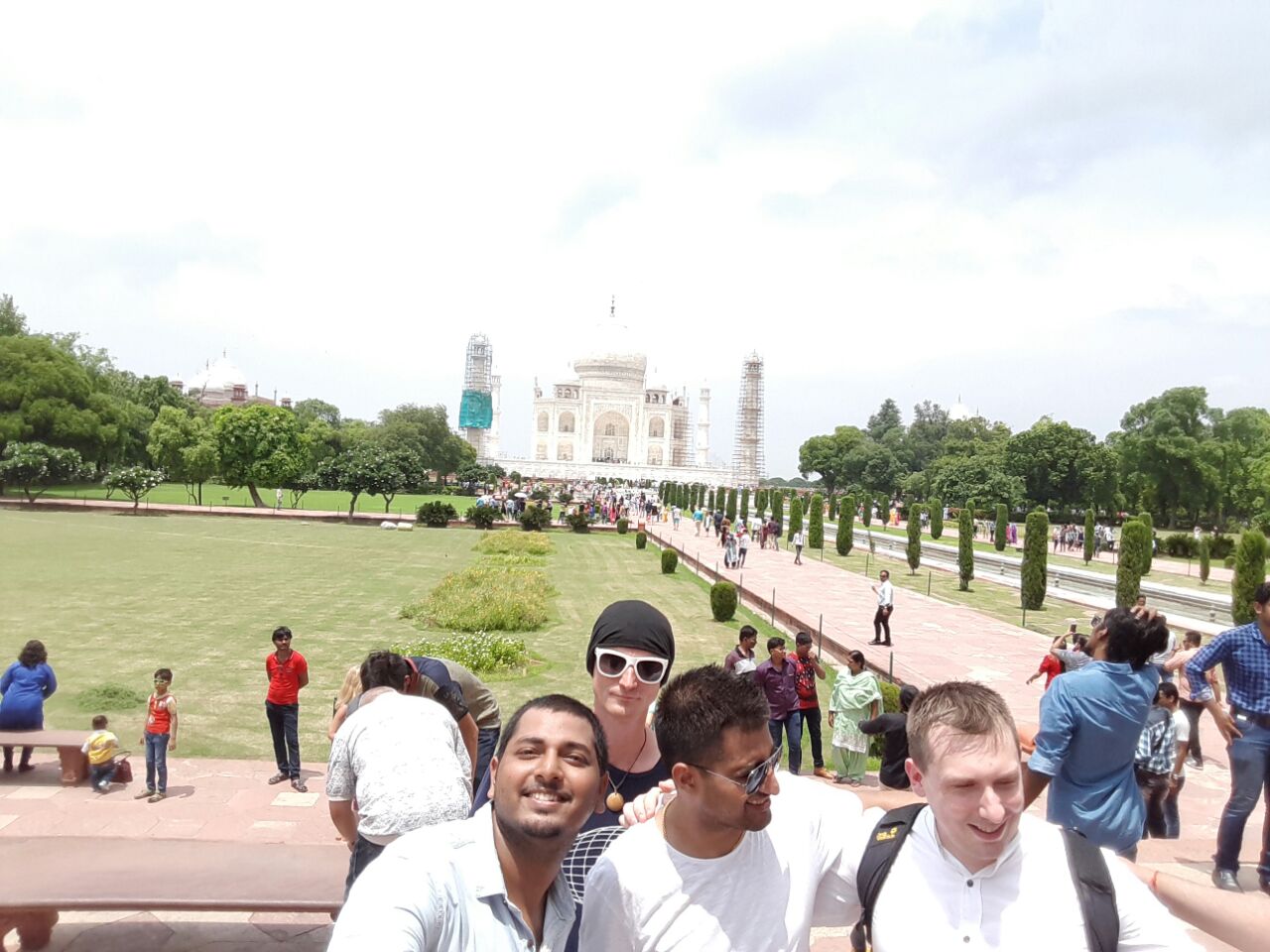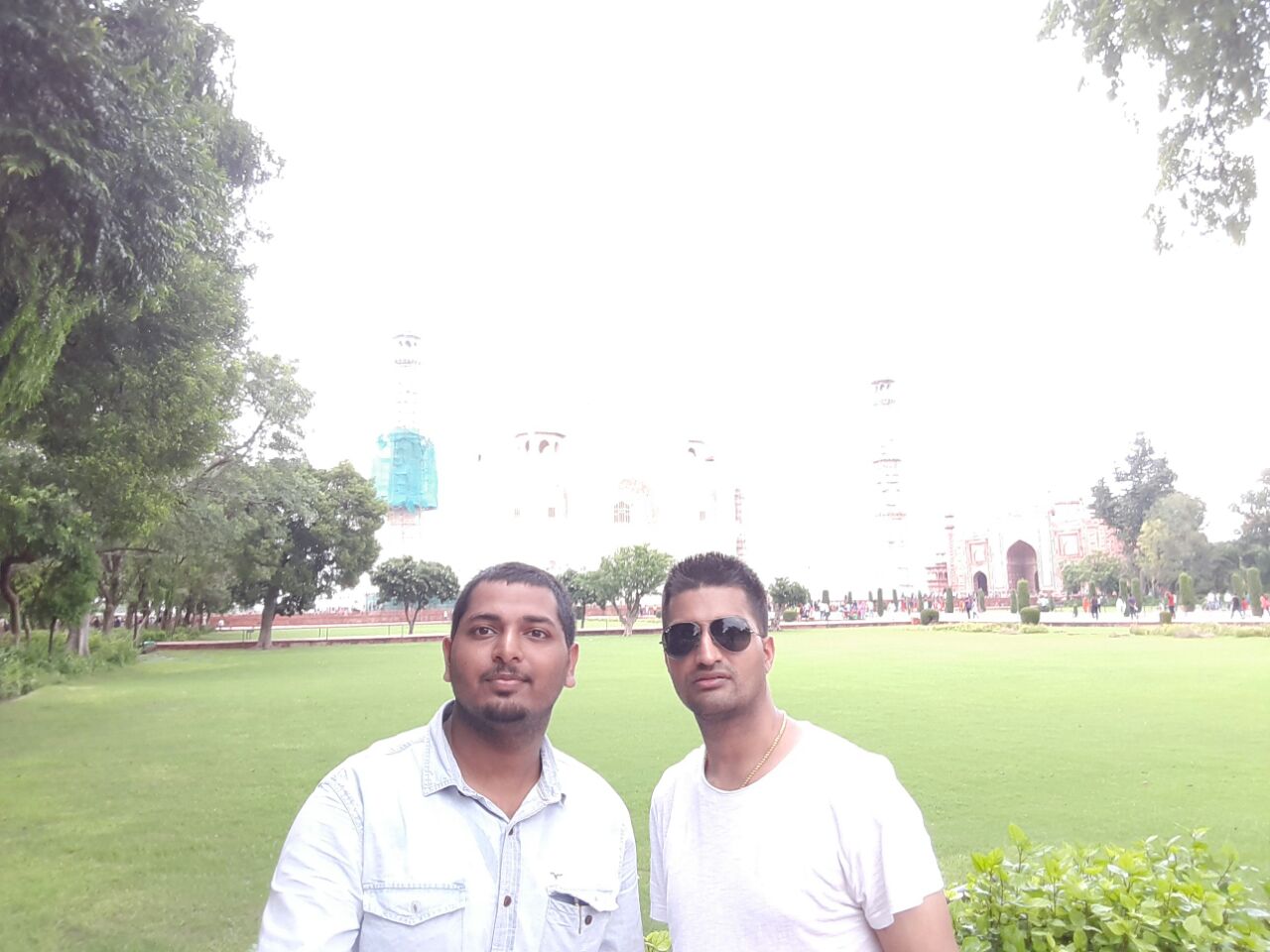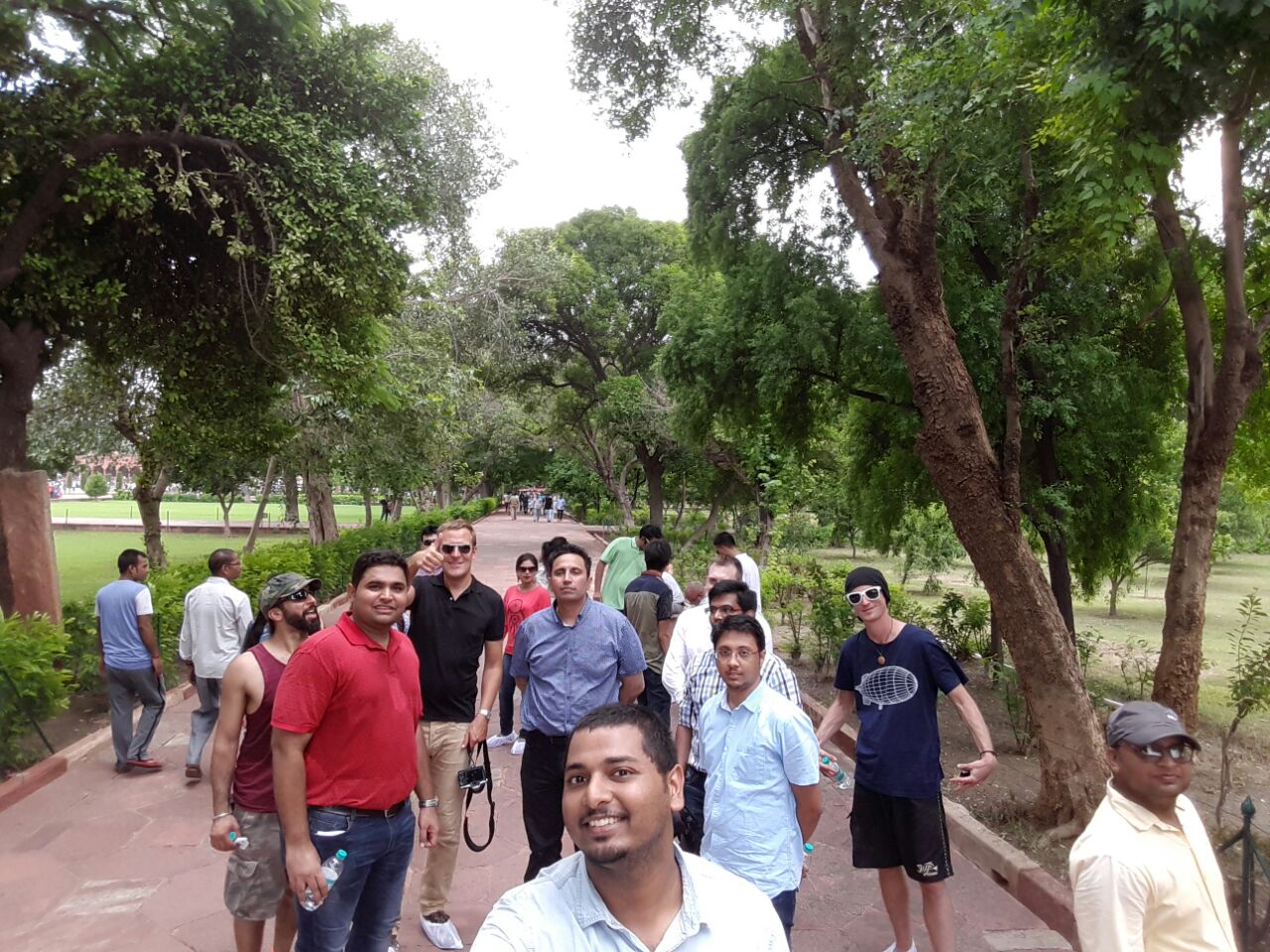 Around 6 PM in the evening, Shangri-La's Eros Hotel, New Delhi has been the venue for the godaddy products awareness program. Rakesh V, Alpesh, Arun and Gaurav from godaddy has presented the product /service offerings and also have an interaction with domainers to hear both positive and as well as feedback for improvements about the service offerings. Aftermarket.domains , specific to godaddy.com aftermarket closed auctions tool developed by Bruwink.in team has been presented by Dhairya Cholera.
Then comes the time of networking at Shangri La's Ganga conference venue. I believe around 100+ exciting members are arrived from various geographies of the world for networking. I have noticed lot of networking opportunity there and I met loads of friends I am virtually interacting from quite some time and also some new like-minded people exploring the similar avenues.
Offcourse, .IN promotion is always top of my head all the time and I also firmly believe .IN is the way forward for India when it comes to the default extension of India . But this evening its less .IN at my end, more meeting with friends and having a friendly conversation and its good to hear their perspectives and their experiences more directly. 100% the time and money well spent. Last but not least the drinks and food served by Shangri La's staff are delicious and it's a great hospitality overall , the same has added the the extra elegance to make the event more charming.