On August 13th, Dynadot officially announced its 1 million domain registrations milestone in both its Twitter and Facebook handles. Dynadot management thanked their customers for their awesome support in their successful journey. Dynadot has successfully completed their 16-year journey in Domain Arena.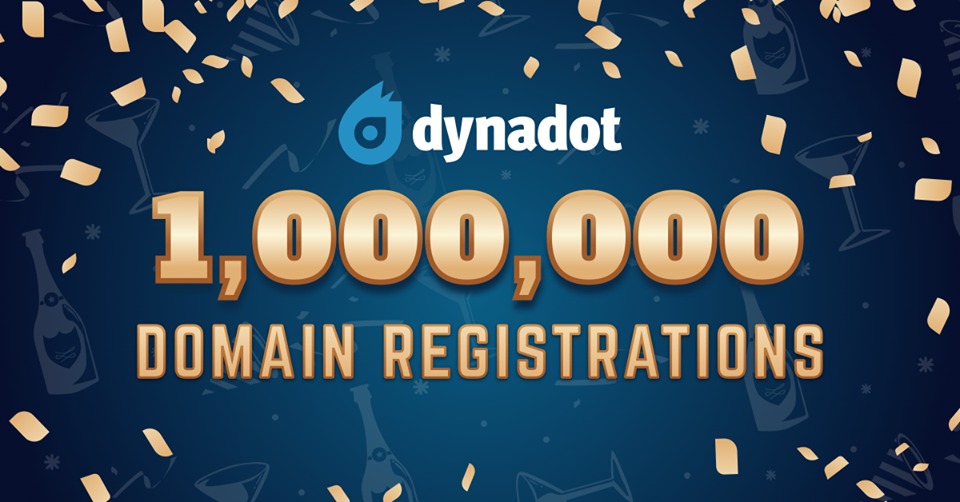 .IN Braggs 5th position in Top TLDs: Dynadot
Dynadot announced some interesting statistics on the occasion of their million domains successful journey.
2018 Top TLDS
.COM
.ORG
.NET
.TOP
.IN
Glad to see .IN being one of the pillars of the one-mile registrations journey and it's certainly proving the .IN domain registrants trust on Dynadot and as well as Dynadot's commitment towards.IN extension.
OUR.in wishing one day Dynadot having one million .IN names alone.