Tollywood Superstar "Mahesh Babu" clothing brand "THE HUMBLco" is all set to be launched on August 7th. For their branding, they registered the domain names thehumblco.com & thehumbleco.in.It's interesting to see advertising the humbl co brand with "Spoyl Tech Solutions Pvt, Ltd", owning India's largest influencer led-fashion e-commerce platform and hosts its inhouse brands and designer clothing collections.




Related Article: Bollywood Celebrity Jacqueline Fernandez Picks .IN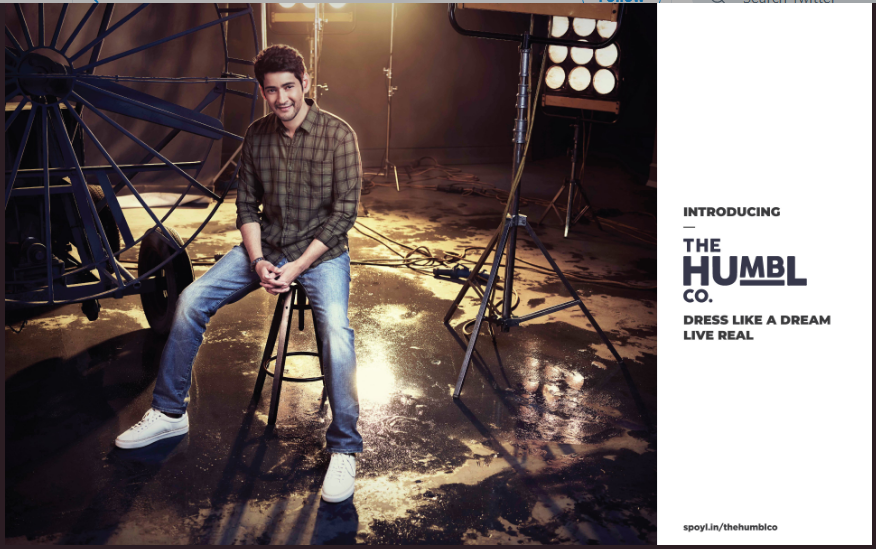 Tollywood superstar Mahesh Babu has 7.9M followers all over the world and good to see they are advertising their brand name with a .IN domain name. Other than that Last year Mahesh Babu started a Multiplex Chain "AMB Cinemas" which is a mega-hit. Ambcinemas already branding with ambcinemas.in and ambcinemas.com.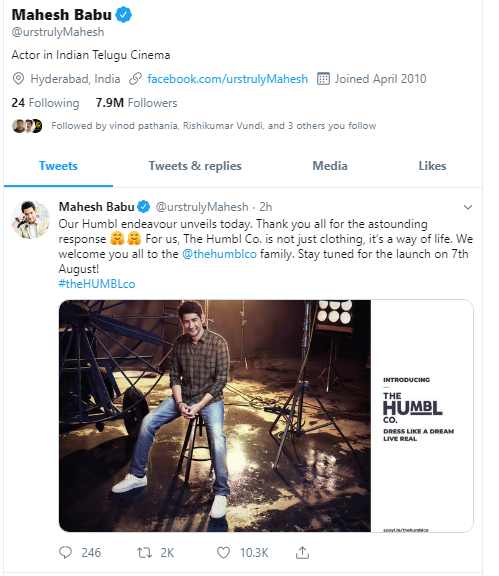 Last and most important, Our.in is glad to see a celebrity choosing a .IN name. What other domain name extension can offer better local (indian) brand potential than .IN can offer? 🙂