Facebook buys 9.99% stake in Reliance Jio
Reliance Industries Limited (RIL), the most popular 21st-century corporate conglomerate will receive an investment from the social networking platform Facebook. It will invest Rs 43,574 crore in Jio Platforms, a unit of Reliance Industries.
Facebook
Facebook is a social media platform. It is an American social media and technology company based in Menlo Park, California. It was founded by Mark Zuckerberg.
Facebook has made an all-cash deal with Jio for a 9.99% stake. This will help the conglomerate to reduce its debt and strengthen the social media company's presence in its largest market including WhatsApp unit. The RIL shares closed 10.3% higher at Rs 1,363.35.
Reliance Jio
Reliance Jio Infocomm Ltd is an Indian telecommunications company and subsidiary of Reliance Industries. Its headquarter is in Mumbai, Maharashtra, India. It operates a national LTE network with coverage across all 22 telecom circles.
The Jio platforms are the phone and data unit Reliance Jio Infocom and different digital app platforms such as JioMart, Jio-Saavn and JioCinema.
The Jio strategy head Anshuman Thakur said that Facebook will get a seat on the board of Jio platforms.
The RIL and Facebook are looking forward to creating a super-app like China's WeChat by leveraging Jio's reach and WhatsApp's ubiquity.
Reliance and facebook deal on internet industry :
Already reliance jio takes the steps towards the digital india,meanwhile facebook deal could create a digital giant.It's a great opportunity to the India as both industries occupied all over the segments in India.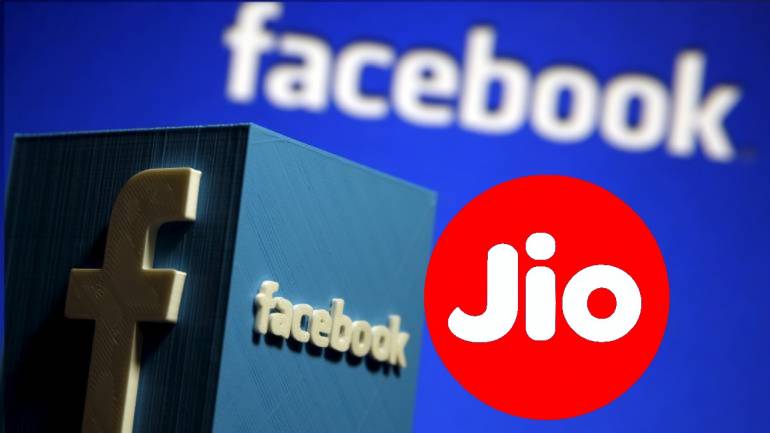 Here are the many opportunities of Facebook -Jio's combined deal:
| | | | | |
| --- | --- | --- | --- | --- |
| Category | Segment | Facebook (Co & Investments) | Jio Platforms + Jio | Reliance Industries |
| Capital | Payments Bank | – | Jio Payments Bank | – |
| Currency | Online Payments & Digital Wallet | Calibra + WhatsApp Pay + Messenger Payments | Jio Money Wallet + JioCoin | – |
| Commerce | Health Tracking & Services | Preventative Health Tool | Jio HealthHub | – |
| | Events & Movies Booking | Facebook Local | – | Network 18 Print Commerce (BookMyShow) |
| | Consumer Electronics | Facebook Marketplace | – | Reliance Digital + Jio Digital Life + HomeShop18 |
| | Groceries & Everyday Items | – | JioMart | Reliance Smart (+online) + Reliance Fresh + HomeShop18 |
| | Jewellery & Accessories | Facebook Marketplace | – | Reliance Jewels |
| | Footwear | Facebook Marketplace | – | Trends Footwear (erstwhile Reliance Footprints) |
| | Wholesales B2B | – | – | Reliance Market |
| | Clothing & Fashion | Facebook Marketplace | – | Reliance Trends + Project Eve + AJIO.com + HomeShop18 |
| | Toys & Kids | Facebook Marketplace | – | Hamleys |
| | Logistics & Last Mile Delivery | – | – | Reliance Logistics |
| | Workplace Collaboration Software | Facebook Workplace | – | – |
| | Financial Software | – | JioGST (GST Software) | – |
| | Commerce Enablement Software | Meesho + WhatsApp & Facebook For Business | JioMart + JioPOS + MyJio | – |
| | Hiring & Recruitment | Facebook Jobs Listings | – | – |
| | Marketing Technology Software | Analytics + Ads + Creators + Biz Manager + Audience Network | JioAds | – |
| | Feedback App | – | JioMitra | – |
| Content | Gaming Content | Facebook Games | JioGames (MS Game Studios, Riot Games, Tencent, Gameloft) | – |
| | Learning Content | Byju + U-cademy | – | Jio University |
| | Music Streaming | – | JioSaavn | – |
| | Books & Magazines Content | – | JioMags (now part of JioNews) | Network 18 Print (Magazines) |
| | Entertainment Content | Facebook Watch | JioCinema + JioTV + JioTV+ (Content Aggregator) | Network18 (TV + VOOT + Digital) + Eros + ALTBalaji stake |
| | Infotainment & News Content | – | JioTV + JioTV+ (Content Aggregator) + JioNews | Network18 News + Digital—Moneycontrol.com, FirstPost etc |
| Community | Social Networking | Facebook App + Communities + Groups + Dating | – | – |
| | Instant Messaging | FB + Instagram Messenger | – | – |
| | Photo/Video Social Networking | Instagram + Lasso (TikTok-like app) | – | – |
| | Messaging + VoIP + Video Calls | WhatsApp | JioChat + Jio4GVoice + JioCall | – |
| Connectivity | Smartphones | – | Co-branded Devices | – |
| | Feature Phones | – | JioPhone | – |
| | Virtual + Augmented Reality | Oculus + SmartGlasses (Project Orion) | Jio HoloBoard MR headset | – |
| | Video Calling | Portal | – | – |
| | Home Security | – | JioCameras | – |
| | Set Top box | – | Jio Set Top Box | Multiple System Operators—Hathway, DEN, GTPL |
| | Set Top Box Camera | – | JioTVCamera | – |
| | Internet Routers | – | JioFi | – |
| | Media Streaming | – | – | – |
| | Mobile Security | – | JioSecurity (Parter Norton) | – |
| | File Transfer | – | JioSwitch | – |
| | File Backup | – | JioCloud | – |
| | Car Tracking | – | JioMotive | – |
| | Set Top Box Remote Control | – | JioHome | – |
| | Voice Assitant | Currently under development | HelloJio | – |
| | App Store | – | JioStore | – |
| | Operating System | Currently under development | – | – |
| | Internet Browser | – | JioBrowser | – |
| | Device Damage Protection | – | – | – |
| | Mobile Broadband | – | 4G Services | – |
| | Fiber To The Home (FTTH) | – | JioFIber | – |
| | WiFi Hotspots | – | JioNet WiFi | – |
Source:Quartz India