With the increased demand for the internet market in the world. Domain names act as an intangible asset for people around the world. Many of them already having a living out of it.
Indian Domain Summit Amritsar Edition will help domain name investors and beginners of domain name industry to excel in their domain names. Some of the experts in the domaining industry and digital marketing are coming as guest speakers for this event.
With a little registration fee, you can gain ample amount of domain knowledge.
Venue: Golden Sarovar Portico Amritsar, 369 Green Avenue, Near District Shopping Complex, Ranjit Avenue, Amritsar, Punjab 143001
Registration Link – Click Here
Conference Schedule
9:00 AM
Check-in
Registration and Tea
10:00 AM
Inauguration
Welcome Speech by Deepak Daftari / Chief Guest
10:15 AM
Domain industry insights
by Speaker (TBA)
10:45 AM
Panel discussion
by Speakers (TBA)
11:30 AM
Selecting damn good domains
by Deepak Daftari
12:45 PM
Afternic Workshop : Listing domain names
by Speaker (TBA)
1:15 PM
Lunch break and networking
2:15 PM
Panel discussion on best strategy to sell a domain
by Speakers (TBA)
3:00 PM
Industry's top-notch approach to get buyers
by Jay Paudyal
3:30 PM
Where is money in domaining
by Speaker (TBA)
4:15 PM
Tea break and networking
4:45 PM
Earning opportunities in Internet
by Speaker (TBA)
5:15 PM
Get into in Domain and Hosting business
by Speaker (TBA)
5:45 PM
Domain Name appraisals
Deepak Daftari and Jay Paudyal
6:30 PM
Closing note
by Chief Guest / Honorable Guest (TBA)
Guest Speakers
Manpreet Kaur – Blogger
Alpesh Shinde – Heading Aftermarket & Premier Services at GoDaddy India.
Anshul Goyal – CEO and Founder at Guava Softs Pvt Ltd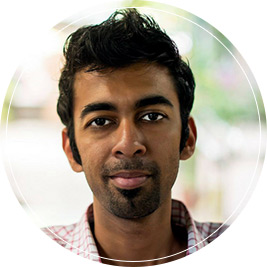 Om Thoke – Founder and CEO, Webfosys Group
Namit kapoor – Founder, Youth Heaven Hostings
Samiran Gupta – Head, ICANN India
Neha Gupta – Founder, Namaxis Corporation
Nilay Chakrapani – Facebook Ad Expert
Vipin Khetarpal -Director, Datameter Technologies Pvt Ltd
Varun Kumar – Founder, Pashmina.com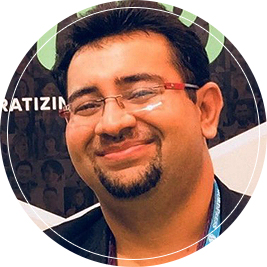 Varun Sharma – Serial entrepreneur who Founded TechBanker