Complainant – Jet Smarter Inc
Respondent – Sandeep Sane
Disputed Domain – JetSmart.in
Decision – respondent emerged as the decree holder
Case Summary:




In the given dispute the complainant was incorporated as "Smart Jets Inc" in 2012 however changed the name to "JetSmarter Inc". Complainant has registered the trademarks in USA ,Saudi Arabia and Indian trade mark application approval is pending. Complainant mainly operates through mobile application named "Jet Smarter App" which enables the travellers to book seats on private jets based on the availability of seats. App was launched in 2013.
Respondent has not filed any response however based on the website running on JetSmart.in , respondent is also into the same business as complainant.
In order to win the domain from the respondent in an INDRP dispute, The complainant must prove all three following grounds :-
1)Registrant's domain name is identical or confusingly similar to a name, trademark or service mark in which complainant has rights.
– Complainant has proved the disputed name is confusing similar to the trademark of the complainant.
2)The registrant has no rights or legitimate interests in respect of domain name.
– Complainant couldnt estblish enough evidence to support their claim, specially the domain name in dispute was registered ahead of the complainant company incorporation. Complianant has raised a point saying the disputed domain name has not developed until 2015 however the objection has been ruled out by the sole arbitrator.
3)Registrant's domain has been registered or being used in bad faith.
– Complainant couldn't establish enough evidence to prove the bad faith on respondent end, as the respondent is offering the private jet booking services through their website.
Decision: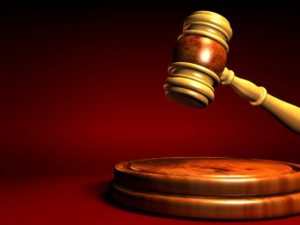 Honorable Arbitrator Mr Dipak G Paramar has ruled the decision against complainant. Inspite of the respondent not filing a response , honorable arbitrator has displayed great levels of maturity in lines to international domain dispute standards and delivered the justice to respondent. It's the high time for INDRP to include a provision for reverse domain name hijacking (RDNH) , in our true opinion its a clear attempt of the RDNH.
Please read the further details about the dispute @ JetSmart.in dispute Decsision
Disclaimer: The opinions expressed within this article are the personal opinions of the author. The facts and opinions appearing in the article do not necessarily reflect the views of Our.in and Our.in does not assume any responsibility or liability for the same.