Complainant: LEGO Juris A/s
Respondent: Virginia Barham
Disputed Domain: www.legoeducation.in
Decision: Legoeducation.in is forwarded to Lego Juris A/S
Case Summary:
In the given dispute the complainant was incorporated as "LEGO", Lego is a Denmark based company and they are preferring toys and other LEGO branded products.The complainant owns 5000 domain names related to lego.The Complainant has subsidiaries and branches throughout the world and lego products are sold in more than 130 countries including the United States.
1)Registrant's domain name is identical or confusingly similar to a name, trademark or service mark in which Complainant has rights.
Complainant holds numerous registrations for the mark LEGO all over the world.The Lego is being used by the Complainant to identify its Goods business.The disputed domain name legoeducation.in is confusingly similar to the website and Trademark Lego of a Complainant.
2)The registrant has no rights or legitimate interests in respect of domain name.
The Respondent has not rebutted the contentions of the Complainant and has not produced any documents or submissions to show his interest in protecting his rights and interest in the domain name,the Respondent has no rights or legitimate or interest in respect of domain name.
3)Registrant's domain has been registered or being used in bad faith.
It can be concluded that the domain name legoeducation.in identified with the Complainant'sProducts/Services,therefore its adoption by the Respondent shows "Opportunistic bad faith".
Decision: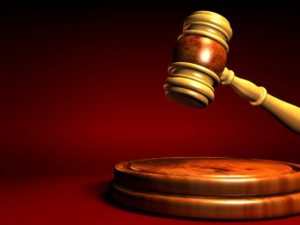 Honorable Arbitrator Mr. S.C. Inamdar taken the decision as the complainant has succeeded in its complaint.
Our.in Opinion:
Lego is a popular trademark, Respondent has failed to file a response. The arbitrator has made an obvious choice as the respondent has more or less accepted the bad faith by not filing a response. If a domain owner really registers for genuine interests, the first thing the domain owner has to do is file a response in case of INDRP dispute. We support the arbitrator's decision on this dispute.
Please read the further details about the dispute:@Legoeducation.in Pending dispute decision
Disclaimer: The opinions expressed in this article are the personal opinions of the author. The facts and opinions appearing in the article do not necessarily reflect the views of Our.in and Our.in does not assume any responsibility or liability for the same.