Complainant –  Pettigo Comercio Internacional Lda

Respondent – Mohammed Zubel
DisputedDomain – lycamobile.in
Decision – lycamobile.in is awarded to Pettigo Comercio Internacional Lda

Case Summary:
Complainant :
In the given dispute the complainant was incorporated as "Pettigo Comercio Internacional Lda". On march 2011,the complainant coined and adopted the trademarks "LYCA" and "LYCA TEL" and also have proper licence to trademarks like LYCAMOBILE,LYCATALK ,LYCAFLY AND LYCAHOLIDAYS.
The complainant owns several websites like lycamobile.com,lycatalk.com,lycafly.com and lycaholidays.com because their business was extended in telecommunication,financial and travel agency services.The complainant finds the disputed domain lycamobile.in is registered by the respondent,the website domain is redirected to platinumcaterers.co.uk/  misleading their customers and trafficking and defaming companies good wheel .
The complainant registered lycamobile.com and lycamobiles.co.uk in the year 2005 and 2006 respectively ,where the responded registered disputed domain name lycamobile.in in the year 2010 to cash the trafficking and goodwheel so, the complaint was produced before the Arbitrator on January 16,2018.
Respondent has Failed to file a formal response to the complaint inspite of two opportunities given to him by the Arbitrator.
In order to win the domain from the respondent in an INDRP dispute, The complainant must prove all three following grounds :-
1)Registrant's domain name is identical or confusingly similar to a name, trademark or service mark in which complainant has rights.
– Complainant has proved the disputed name is confusing similar to the trademark of the complainant.
2)The registrant has no rights or legitimate interests in respect of domain name.
As per the evidence established by Complainant,  the complainant owns multiple domain names comprising the trade mark LYCAMOBILE which would create confusion,Anyway the use of trademark Respondent "LYCAMOBILE" is not legal.Therefore the Respondant has no legitimate right over the said domain name.
3)Registrant's domain has been registered or being used in bad faith.
Finally,the Tribunal finds the disputed domain name has been registered and used in bad faith.




Decision: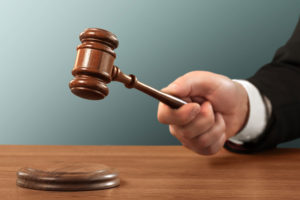 Honorable Arbitrator RACHNA BAKHRU taken the decision as the "complainant has succeeded in its complaint".
Please read the further details about the dispute" @lycamobile.in
Access additional articles on INDRP @ INDRP Knowledge Base
Disclaimer: The opinions expressed within this article are the personal opinions of the author. The facts and opinions appearing in the article do not necessarily reflect the views of Our.in and Our.in does not assume any responsibility or liability for the same.