Complainant –  Mozilla Foundation & Mozilla Corporation
Respondent –   Lina, Doublefist Limited
Disputed Domain – www.mozilla.co.in
Decision –  Mozilla.co.in is awarded to Mozilla Foundation
Case Summary:
In the given dispute the complainant was incorporated as "Mozilla Firefox internet browser" in 1998.Complainant started registering domains related to Mozilla from that time, Complainant owns many country code extensions like mozilla.com, mozilla.in,mozilla.net..etc,Complainant got many awards too, Complainant registered many trademarks including India and USA.
On May 30, 2017, the complainant's lawyer sent a cease and desist letter to the Respondent by email asserting the complainant's  trademark rights and calling upon the Respondent to transfer domain name to the complainant, the "Respondent replied by email offering the domain name for sale for USD 2890",As per the who is basics Respondent owns hundred of domains like fourseasons.co.in,bio-oil.in,hewlett-packard.in..etc. The respondent organization is "Doublefist Limited" but using a different registrant name "Zhaxia".
In order to win the domain from the respondent in an INDRP dispute, The complainant must prove all three following grounds:-
1)Registrant's domain name is identical or confusingly similar to a name, trademark or service mark in which Complainant has rights.
Complainant holds numerous registrations for the mark Mozilla all over the world.The Mozilla is being used by the Complainant to identify its "Internet browsing".The disputed domain name Mozilla.co.in is confusingly similar to the website and Trademark Mozilla of a complainant.
2)The registrant has no rights or legitimate interests in respect of domain name.
The Respondent has not registered any trademark or else didn't offer any services too, At this moment the domain name is redirecting to advertising websites the Yahoo.As of the respondent's mail, he registered that domain for only commercial gain.
3)Registrant's domain has been registered or being used in bad faith.
The disputed domain name is redirecting to advertising websites like Yahoo, and sometimes it's showing for sale.
Arbitrator mentioned as the aspect of Respondent's action to register the domain name is not bonafide, therefore, the said registration is done in bad faith.
Decision: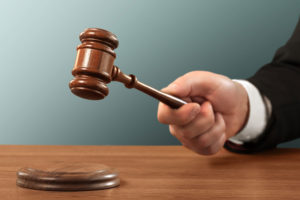 Honorable Arbitrator C.A.Brijesh taken the decision  as the complainant has succeeded in its complaint. Please read the further details about the dispute:@Mozilla.co.in
Disclaimer: The opinions expressed in this article are the personal opinions of the author. The facts and opinions appearing in the article do not necessarily reflect the views of Our.in and Our.in does not assume any responsibility or liability for the same.