Suresh founded Sastha.com, Inc. in 1998, a company that operates NicheJobs.com and other niche job boards such as ChemistryJobs.com, ElectronicsJobs.com, MaterialsJobs.com, WeldingJobs.com and IndiaJob.com.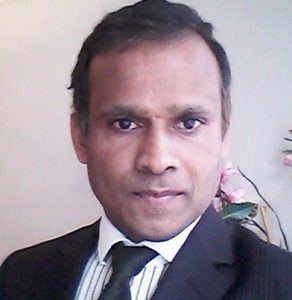 Suresh, after an undergraduate degree in Mechanical Engineering from BITS Pilani, did his Masters and PhD in Materials Engineering at Auburn University. During his grad school years, Suresh was a radio host and producer at the college radio station, hosting a weekly international show covering music and life of grad students from all over the world. After a 12 yr career in Electric Car Battery Joint Venture (General Motors Ovonic), Ford Motor Company/Visteon Advanced Manufacturing Technologies and Product Engineering, Suresh decided to branch out into the online venture and investing in .com domain names in 1998 and further .in domain names in 2005.  Suresh owns Domains such as Talent.in, SocialMedia.in, Hiring.in, Openings.in, Goggles.in, Lawn.in, Reps.in, Shuttle.in, Stereos.in, Tiles.in, GDP.in, HRM.in. He manages/owns close to 30 groups on Linkedin that are now the largest groups in their respective niche areas with a total of over 600,000 members.
He currently lives in Metro Detroit and is striving to be a Youtuber.