Neeraj Paul is presently self-employed and is working on his own network of business media-related websites. Though a graduate in Arts and having interest mainly in History, Contemporary Politics, Religion etc, he has knowledge and awareness of basic computer applications which makes him self-reliant for his day-to-day work activities. His portfolio of .IN domains is inclusive of BusinessHeadlines.in, CorporateHeadlines.in, BusinessVideos.in, CorporateVideos.in, ModernBusiness.IN and many more. He also has a portfolio of .COM domains which is inclusive of BusinessNewsHeadlines.com, EurasiaObserver.com, SmartCitiesBusiness.com, VisaFacilitation.com, NorthIndiaBusiness.com etc.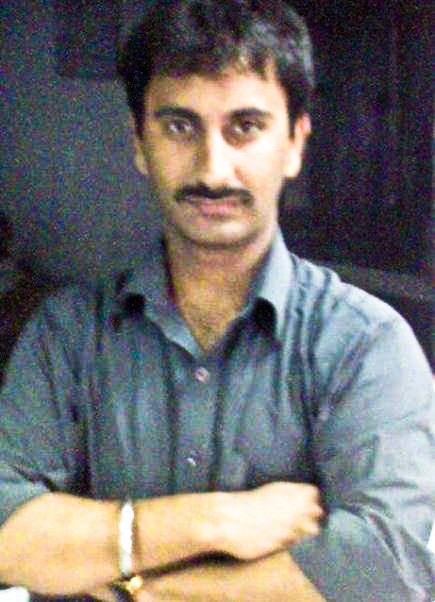 Originally from Jalandhar in Punjab, Neeraj Paul started his early school education in London (UK). He is also an alumnus of The American School of Kinshasa, (Dem. Rep. of Congo). He completed his high school education from The Indian High School, Dubai (UAE). He graduated from University of Delhi. He speaks Punjabi, Hindi and English.
He has been involved in registering domain names since 2015. After acquiring the domain BusinessHeadlines.in and other business media-related domains which went live online, his work and media-related portfolio was noticed and he got an opportunity to be associated in the capacity of an online media partner for the BFSI India Conclave 2016 (Goa). This first business event was the starting point and a number of agreements were signed with different organizers to be associated as an online media partner for various business events viz. Regional Cyber Security Summit (Egypt), Data Center Innovations Roadshow (India), 1st Asia Hotel & Tourism Investment Conference (Sri Lanka), CFO Leadership Summit (New Delhi, India), Convergence India (New Delhi, India), Smart Cities India Expo (New Delhi, India) etc. So far, Neeraj has been associated with more than 25 business events since 2016.
His interests and pass-time include going for long walks, internet surfing doing research on different subjects for self-learning and knowledge purpose. He also has interest in photography and visiting places of historical importance. Neeraj presently lives in New Delhi, and also likes to spend time at his other residence in Jalandhar. He also has a portfolio of domains related to Punjab, for online promotion of business and tourism, which he would like to work on soon.
He is keen on promoting and highlighting .IN domains and is making efforts in this regard. He strongly believes that the .IN domain extension will be the most sought at a global level for business as well as individual level. He takes pride in being the owner of the domain BusinessHeadlines.IN and knows that it is because of this .IN domain he got instant recognition and opportunities.