A latest INDRP dispute has been logged on 19th July 2018 in relation to the domain names  indeedjob.ind.in ownership. Let us have a look at the LATEST INDRP DISPUTE – JULY 2018.
Complainant Guess:
Indeedjob.ind.in
Very likely the complainant should be "Indeed".It owns domain names like indeed.co.in indeed.com, indeed.net,indeed.us,indeed.co.uk,indeed.uk,indeed.org, indeed.online. etc, and it's one of the popular Job portals in India.
Respondent:
Respondent of the domain name is a resident of Chandigarh. Currently, This webpage displaying a message " This Account has been suspended".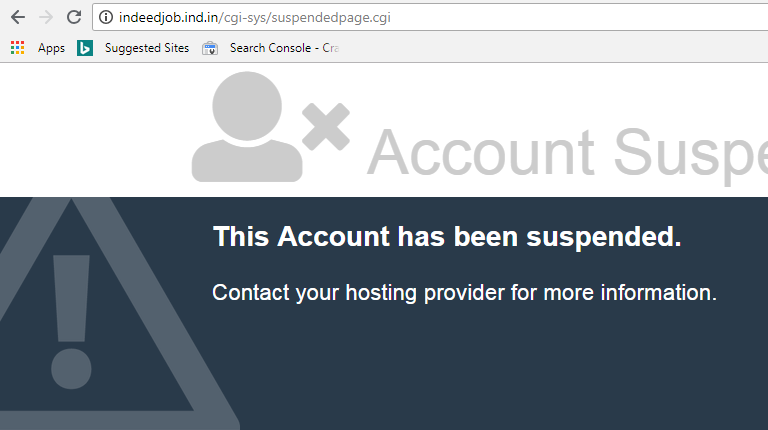 Expected Decision:
Our guess is indeedjob.ind.in an obvious trademark likely to be awarded in favor of the complainant.
PLEASE AVOID OBVIOUS TRADEMARK REGISTRATIONS, OBVIOUS TRADEMARK REGISTRATIONS ARE INJURIOUS TO.IN EXTENSION REPUTATION AND AS WELL AS REGISTRANT HEALTH.