NamesCon Europe 2019, a conference on domaining industry which is going to held from June 20-22, 2019 at Cascais, Portugal. This event gathers the investors to share the ideas, to make new partnerships and add value to their portfolios.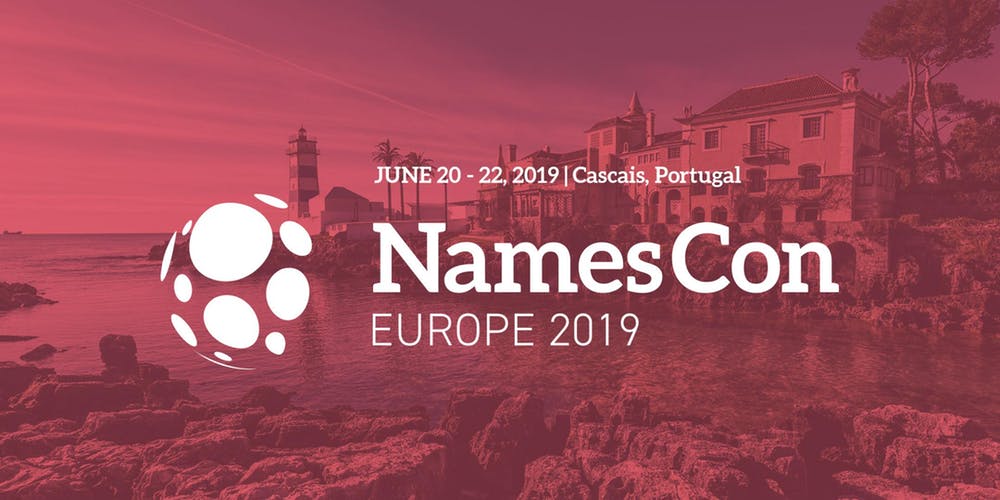 The event focuses to tackle the present day challenges in business by providing innovative and imaginative solutions through various activities which include a series of focused sessions, panels and discussions.
Where NamesCon Europe 2019 happens?
Its half-hour away from Lisbon to beautiful Cascais.
 What to expect in an event?
In domaining industry event you will have:
Expert-led panel discussions,
Fireside chats with industry drivers,
Keynote talks with the thought leaders,
Domain Auction reception
Expert roundtables,
Domain Auction
Food, music wine, and breathtaking scenery.
At last day there are just some fun activities planned for you, swimming and many more like this.
 Who is attending the event?
International domain industry professionals
Highlights of the NamesCon Europe 2019
 Agenda for the event
On Thursday, June 20
Eurotrip for domain investors
State of the industry report
Dark Horses & long shot opportunities: Where to invest in
Today's NTLD market
What to look for in a domain broker
-Panel
-Session
-Expert Roundtables
-Domain Auction
-Domain Auction Reception
On Friday, June 21
Fireside chat
Using tools to better track your domain sales funnel
Does silicon valley still need domains? Approaching tomorrow's start-up
No exit: how to maximize your portfolio's value without selling
Navigation appraised value vs.market value of your domain
-Sessions
-Panel
-Expert Roundtables
On Saturday, June 22
Shuttle pick up
Beach party
Lunch
Beach party
Shuttle back
-Event
 How to register for the event?
Book your names today for NamesCon Europe event in an exclusive rate to avoid high season price.