Get ready to attend an exciting four days largest domain name conference event, NamesCon Global "The Domain Economic Forum."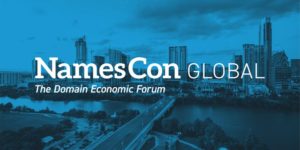 Where NamesCon Global 2020 happens?
The conference organizers announced that the event will take place from January 26-29, 2020 at The Capital Factory, a business accelerator, Austin, Texas.
NamesCon Global 2020 Domain Conference
The event shall have a conference with various activities such as keynotes, partner workshops, and live domain auction. As the capital factory is having less space, the activities may take place at some of the company's office such as GoDaddy and WPEngine which is just a few blocks away.
The official show hotel is not yet disclosed but there are many such to fix as the site is very popular for tech conferences.
 What to expect in an event?
The main motive of this event to reach out to the end users and Capital Factory is full of startups. It provides an interesting opportunity to the exhibitors and speakers to reach a new audience, domain investors.
1000+ participants
600+ Investors
70+ Nationalities
30+ Expert sessions
1 Auction
You get to meet with
The event gives an opportunity to meet with the Governing bodies, Registries, Registrars, Service Providers, Brokers, IP lawyers & brand protection, Investors and Brands & Startups.
How to register for NamesCon Global 2020
The registrations are opened for this event. The early-bird tickets for $349 and the price are set to go up to $499 on July 31.
Click here for the registrations.