1 new INDRP dispute have been logged on 15th February 2019 in relation to the domain name benchmade.in ownership.
Complainant Guess:
benchmade.in
Very likely the complainant should be "Benchmade Knife Company". It is a knife manufacturer run by Roberta and Les de Asis in Oregon City, Oregon, United States. Complainant owns domain names like benchmade.co.in, benchmade.ca, and benchmade.com
Respondent:
Respondent of the domain name is a resident of Delhi. At the moment the domain name is parked under Godaddy.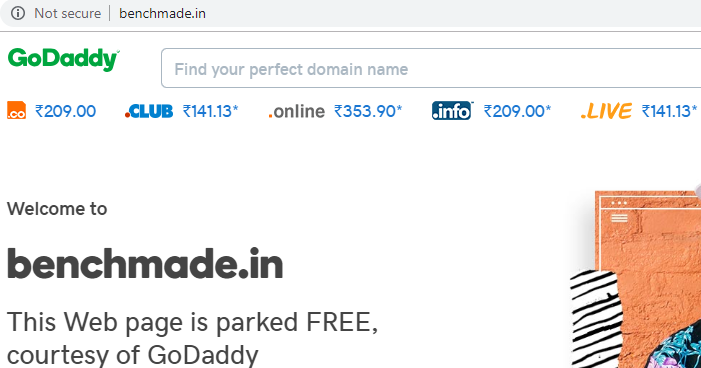 Honorable INDRP Arbitrator:

Mr. Nikilesh Ramachandran is appointed as the INDRP arbitrator for benchmade.in ownership dispute.
Expected Decision:
Our guess is benchmade.in is an obvious trademark likely to be awarded in favor of the complainant.
PLEASE AVOID OBVIOUS TRADEMARK REGISTRATIONS, OBVIOUS TRADEMARK REGISTRATIONS ARE INJURIOUS TO .IN EXTENSION REPUTATION AND AS WELL AS REGISTRANT HEALTH.