1 new INDRP dispute have been logged on 11th March 2019 in relation to the domain name GetHike.in
Complainant Guess:
GetHike.in
Very likely the complainant should be HIKE. Hike is an Indian social and technology company famously known for its homegrown messaging app "HIKE MESSENGER". The Complainant owns domain names like:
hikeapp.in
hikeapp.com
hike.in
hikemessenger.com
hikemessenger.in
Respondent
GetHike.in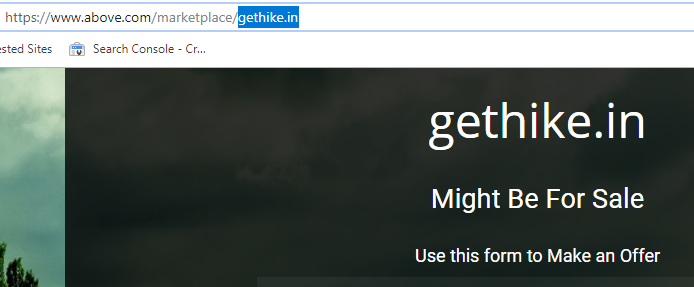 Respondent of the domain name is a resident of US. At the moment, the domain name is placed under Above.com sales page.
Honorable INDRP Arbitrator:
Dr. Sudhir Raja Ravindran is appointed as the INDRP arbitrator for GetHike.in ownership dispute.
PLEASE AVOID OBVIOUS TRADEMARK REGISTRATIONS, OBVIOUS TRADEMARK REGISTRATIONS ARE INJURIOUS TO .IN EXTENSION REPUTATION AND AS WELL AS REGISTRANT HEALTH.