About Dynadot:
Dynadot is one of the best domain registrar and hosting provider, privately held ICANN accredited. It is founded by a software engineer Todd Han in 2002. It is a successful holder of 1.9 million domain management! About to pass 2 million soon!   Completed its 16 years of journey in Domain Arena.
Dynadot is also empowering women, it became a proud sponsor of the Ladies Learning Code in 2017 to empower women and youth to become passionate builders of technology.
About Barry:
 Barry Coughlan is a Marketing and Business Development professional with over eight years of experience in creating marketing materials and leading business development initiatives in the technology field.Currently, he is a Marketing and Business Development Manager at Dynadot.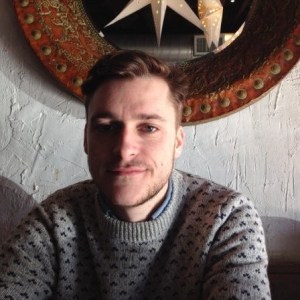 About DomainX:
DomainX is India's largest domain names, web hosting and cloud conference which happens every year since 2014. This year it held on 3rd and 4th of August, 2019 in New Delhi, India. Every year DomainX agenda includes the business sessions and social events but this time something interesting happened for the first time there was also a live premium domain auction session. Some of the domain names listed including Tablets.com, DPF.com, ENP.com, Salary.in and Pun.in. You can see the domain names list DomainX 2019 Live Auction. The event was launched by Manmeet Pal-Singh and Gaurav Kohli from Domain Name Owners Association of India in 2014.
Barry's viewpoints – Top 5 Q & A:
What are your views about DomainX event?
DomainX was a great event for industry vets and new entrants in the vibrant domain name world to get together, share ideas and exchange opinions and experience on all corners of the domain name market. The event did a great job of bringing people together.
 The DomainX had panel discussion on the first day on "Will this sell" what you think about it?
Domain appraisal is always tricky as there are many ways to valuate domain names with all the different tools and methodologies available. I thought the panel did a great job of providing context for their appraisals by offering up stories of their past sales as well as comparable name sales in the industry.
 Is India doing well in the field of domain industry? How you are seeing the future of Indian domain name industry?
India is Dynadot's third-largest customer base and continues to grow. It's been interesting following the domain investor scene in India. Whilst the vast majority of Indian aftermarket sales continue to be sold to customers in traditional markets such as North America, there are more and more sales being sold in India to Indian customers. This is a great sign for a self- sustaining Indian domain name market.
 How was your experience in India?
India is a very special place. For someone from Canada, it offers such a unique experience, from the sights to the food and the interactions with locals, my time in India has been very rewarding.
Any suggestions would you like to give to the Indian domainers?
There are many ways to earn revenue from domains in the aftermarket, not just from domain sales. Whilst waiting for your domain name to sell, get some content on your site, join a few affiliate programs and start writing. Who knows, it could start to rank on Google and after a while you might be earning more from your site from recurring revenue than what you would from selling it.