Sedo conducting an auction for Pooja.in domain name. Pooja is the popular first name in India, the current bid for this domain is 350USD. Still, the auction will continue 16hours.
So let's see how much highest bid Pooja.in will get at end of the auction.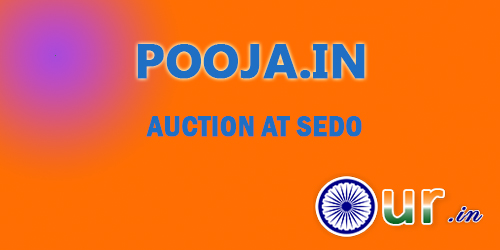 Thanks for reading the article, for more interesting articles please visit our site regularly and don't forget to subscribe to OUR.IN blog.