This article is all about India School on Internet Governance (inSIG). We would like to bring the details of the inSIG for our.in readers attention.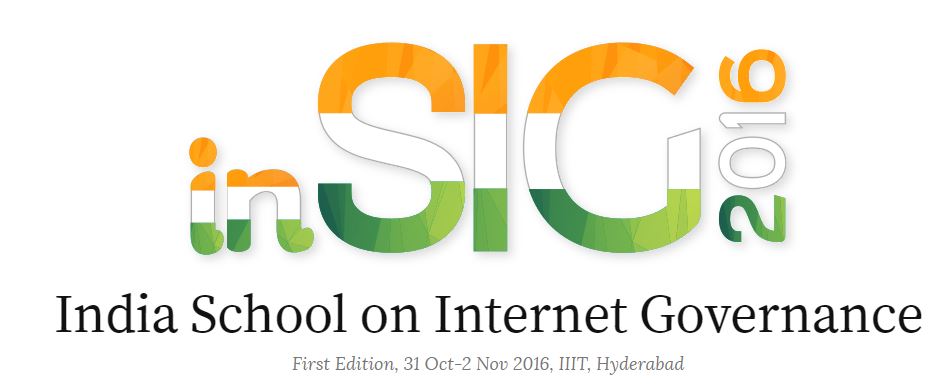 What is the objective India School on Interent Governance?
Key objective of inSIG is train professionals in the domain of internet governance, equipping them with the skill to enable them to participate effectively in global Internet Governnce processes and institutions.
What is the mode of operation – Annual ?
Yes it is a annual school, also note it would be held in diffent parts of India each year.
Any possible colloboration with outside Schools on Internet Governance ?
Yes there is loads of such opportunity . At moment inSig is colloborating closely with asia pacific SIG. Lot more to come in future.
When and where will be the first inSig planned sessions?
India Scool on Interent Governance (inSIG) first edition will be conducted at Hyderabad between 31st Oct to 2nd Nov 2016.
Venue: 119 Nilgiri, Indian Institute of Information Technology (IIIT-H), Gachibowli, Hyderabad.
Timings: 9:00 am – 7:30 pm.
How many students in Batch?
A batch size of 25 participants from India and few may be from neighbouring countries.
How about fellowships?
Only 15 fellowhips are available for Indian Participants. Representatives of existing ICANN ALSes in India, members of the Internet Society or ALSes (prior to 1 July 2016), and representatives of civil society, academic and research organizations will be given preference for Fellowships.
2 members from domain name investment community has received the fellowships , let me join in congratulating them. Mr Manmeept Pal Singh and Mr. Sibtain Zaheer has received the honorable felllowships of inSig.
About Mr Manmeet Pal Singh: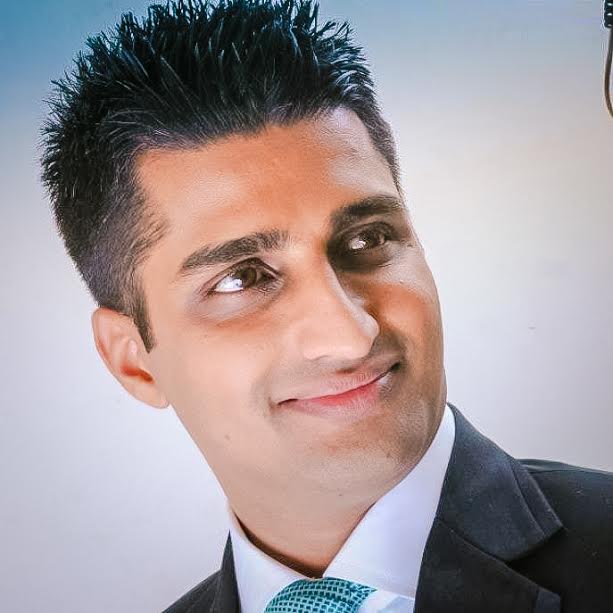 Manmeet is the founder and executive board member of DNOAi™.
He is also the founder of DomainX™ Conference, BlogX™ Conference, PunjabiSuits.com, Airfare.in, LoudBeats.com, DesigningTips.com and many more. Manmeet is a professional Domain Name Consultant and operates a web development agency, owns a portfolio of Domain Names along with online and offline companies under the "Soofi Group" brand.
About Mr. Sibtain Zaheer: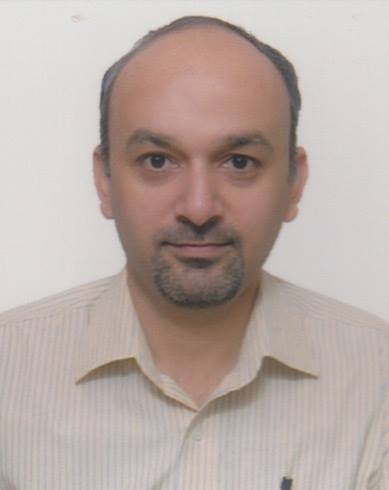 Sibtain is AIMA-New Delhi alumnus, Sibtain was a member of the organizing team of India's first domaining conference DOMAINX held in Hyderabad in 2014. Sibtain is an active volunteer and office bearer of the Aam Aadmi Party in Delhi and also as Director on the board of Delhi Consumer's Co-operative Wholesale Store Ltd. A Delhi Govt organisation. He is focusing on his next project godigitalindia.com – a marketplace for domains & web services
We have an opportunity to talk to Mr. Manmeet and as Mr. Sibtain and congratulate them and also has a conversation on being a fellow of the first inSIG.
In Mr.Manmeet words:
"Its indeed proud moment to be selected as Fellow by India School on Internet Governance (inSIG) which is supported by The National Internet Exchange of India (NIXI), Government of India, The Internet Corporation for Assigned Names and Numbers (ICANN), International Institute of Information Technology, Hyderabad (IIIT-H) and the Asia-Pacific School of Internet Governance (APSIG).
As India is the second largest internet nation in the world it is important for India playing a vital role shaping up the future of the internet for the benefit of whole human race.
I look forward to the opportunity and assimilate as much knowledge-shared by Internet Governance experts while enhancing my expertise in the field to better represent Indian Domain Name industry."
Few quotes from the conversation with Mr Sibtain:
"India with more than 400 million Internet user base is second largest after China and it is growing at a phenomenal rate driven by strong adoption of mobile internet in rural parts of the country and the telcos slashing Internet access tariffs."
"India must have active role in the decision-making procedures and programmes that shape the evolution and use of the Internet."
"I am thankful to the ISOC Delhi & Trivandram chapters for conceptualising India School on Internet Governance (inSIG) and giving me the opportunity to be part of it."
"inSIG is supported by NIXI, Government of India; ICANN; Internet Society; International Institute of Information Technology, Hyderabad (IIIT-H); and the Asia-Pacific School of Internet Governance (APSIG)."
Last and most important India School on Internet Governance using a short domain name INSIG.in
#Digital India – Show Your Support Owning a .IN Domain – A great example set by INSIG.in for other institutions to follow ?