General Data Protection Regulation (GDPR) compliance is the major change domain name industry is going through in the year 2018, the same has been predicted by several domain name industry specialists at the end of 2017 itself.
I have just tried to search the who is details of OUR.in , I have realised i couldn't find the personal details of the owner. Out of curiosity, I have tried who is search for several other domain names and I could see the similar results. I have shared the screenshot from INregistry who is for your reference too.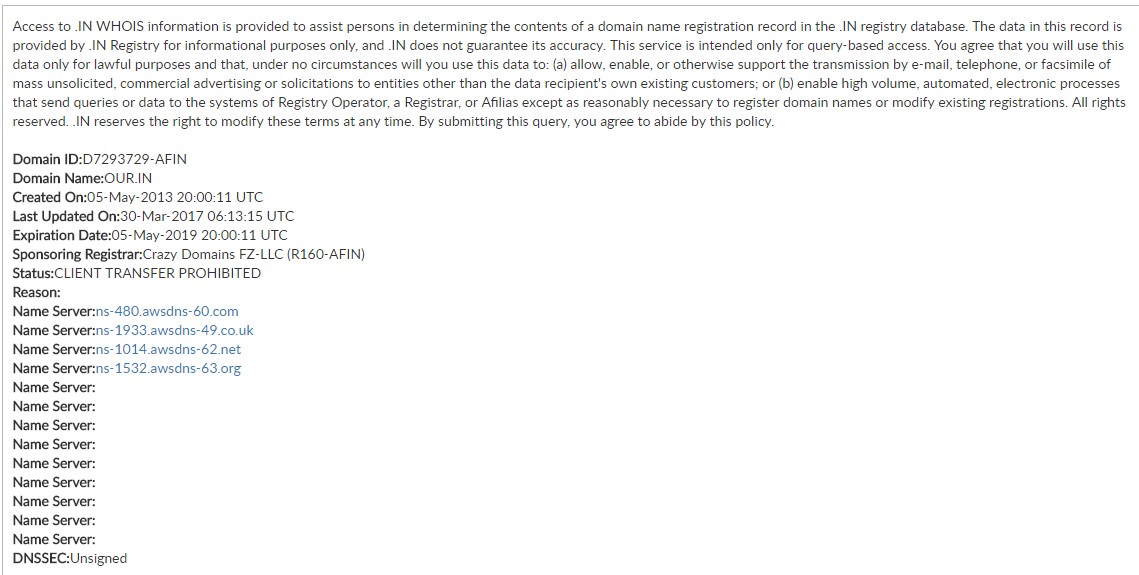 If this is going to be permanent, it's looking to be a great news for all privacy activists who are fighting of their rights to protect their personal information from spammers.
Are you experiencing the same change as me? If so, kindly leave your comment here.