.INRegistry has started a new registrations promo which will be affected from 1st June 2019 and will end on 31st July 2019.
Related Article: Good news for .IN Registrants – Registration Promo Started by Registry




.IN Domain Registration Prices:
Some registrars were offering price like 200 INR for.IN and 150 INR for .CO.IN+GST. Including GST the prices will be around 236 Rs for.IN and 173 INR for .CO.IN domain names. In short, the registration prices are in and around 3 USD per domain name.
Earlier we couldn't give the complete information, but we have bought the complete information about the prices for each registrar after the .IN registry promo.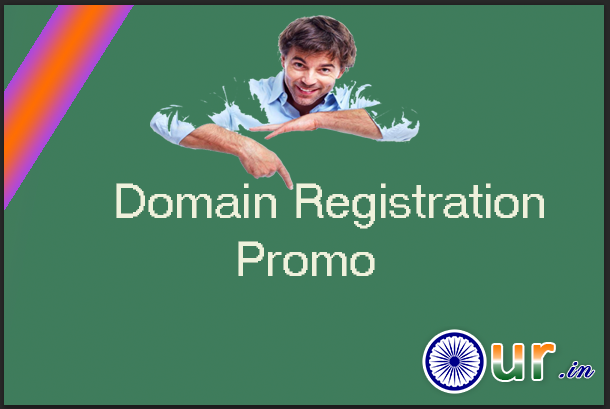 Here is the list of Registrars with their price:
| | | |
| --- | --- | --- |
|  Registrars | Domain Registration Prices | Notes |
| Netlynx | 241.45 INR | |
| Suryanandan | 275 INR | |
| GoDaddy | 149 INR | for the first year with a 2 year registration |
| Indialinks.com | 1250 INR | |
| Business Solutions(Mitsu) | 199  INR | |
| Net4 | 245 INR | |
| GoodDomainRegistry | 2425 INR | |
| siliconhouse | 402.84 INR | |
| Hostindia.net | 499 INR | |
| znetlive.com | 229 INR | for first year on 2+years billing |
| domainjerry.com | 570 INR | |
| Bruwink.com | 499 INR | |
| Dynadot.com | 241.45 INR | |
| Bharat Domains d.b.a. Bharat.in | 1246.34 INR | |
| signdomains.com | 599 INR | |
| Sparkhost.in | 671 INR | |
| Ernet India | 575 INR | |
| Bigrock.in | 299 INR | |
| Biznetindia.com | 700 INR | for 1 to 5 Years |
| Bookyour.in | 200 INR | |
| Indyadot.com | 200 INR | |
| Vindia.net | 399 INR | |
| Aapkadomain.com | 969.22 INR | |
| Mitsu.in | 199 INR | |
| Bookandhost.net | 600 INR | |
| Infotech.com | 250 INR | |
| Netandhost.com | 460 INR | |
| InCyber Advertising | 375 INR | |
| Crazydomains.in | 275  INR | |
| Gandi.net | 2626 INR | |