GoDaddy has appointed Aman Bhutani, the ex-president of Expedia Group as the company's CEO. The Aman Bhutani studied BA in Economics from Delhi University will take over from September 4th, 2019 as the current internet names and registrations management, chief Scott Wagner decided to stop working regarding health reasons.
GoDaddy appoints Expedia president as CEO
Expedia Group is an American global travel technology company. Bhutani worked in Expedia Group for nine years and recently he worked as the President of Brand Expedia Group. Who contributes the largest part of the company.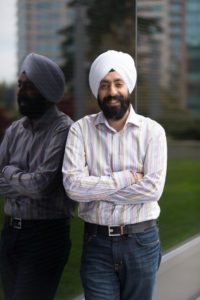 Previously he had a role as the Chief Technology Officer and Senior Vice President of Engineering and contributed to the company's development of a single global technology platform that can deal with multiple brands and partners support.
It serves the 90 million monthly different visitors and driving more than $50 billion in annual gross bookings value.
"It has been a great privilege to lead GoDaddy and to have grown with the company for almost eight years. The Board and I have worked to identify a tremendous successor and lay the groundwork for a smooth transition.
Aman brings a wealth of experience to GoDaddy, an extraordinary track record in growing a scaled business, deep expertise in product and engineering, strong delivery across go-to-market," Wagner said in a statement.
"I am honored to have the opportunity to lead this incredible company. GoDaddy's extraordinary focus on constantly innovating and improving for its entrepreneurs has built a devoted and rapidly growing customer base," Bhutani stated.