Kalki.in domain name has been sold for 1100 USD, domain name sold via DomainAgents.com platform. Seems to be the buyer is a resident of US, at moment they are showing "Kalki.in" text in their homepage, the seller of the domain name has notified to Our.in about this sale.  According to Wikipedia,
Kalki, also called Kalkin, is the tenth avatar of Hindu god Vishnu to end the Kali Yuga, one of the four periods in endless cycle of existence (krita) in Vaishnavism cosmology. He is described in the Puranas as the avatar who rejuvenates existence by ending the darkest and destructive period to remove adharma and ushering in the Satya Yuga, while riding a white horse with a fiery sword.[18] The description and details of Kalki are inconsistent among the Puranic texts. He is, for example, only an invisible force destroying evil and chaos in some texts, while an actual person who kills those who persecute others, and portrayed as someone leading an army of Brahmin warriors in some. His mythology has been compared to the concepts of Messiah, Apocalypse, Frashokereti and Maitreya in other religions
Several companies are using "Kalki" as their business name.  Considering the importance of "Kalki" in both business and as well as in Hindu religion, its a great purchase for that price.
Livefit.in domain name has been sold for 500USD, the buyer bought this domain through Efty sales template. As per who is, the buyer is a resident of Karnataka. Seller of the domain name has notified to Our.in about this sale.
Please join me congratulating both the buyer and seller 🙂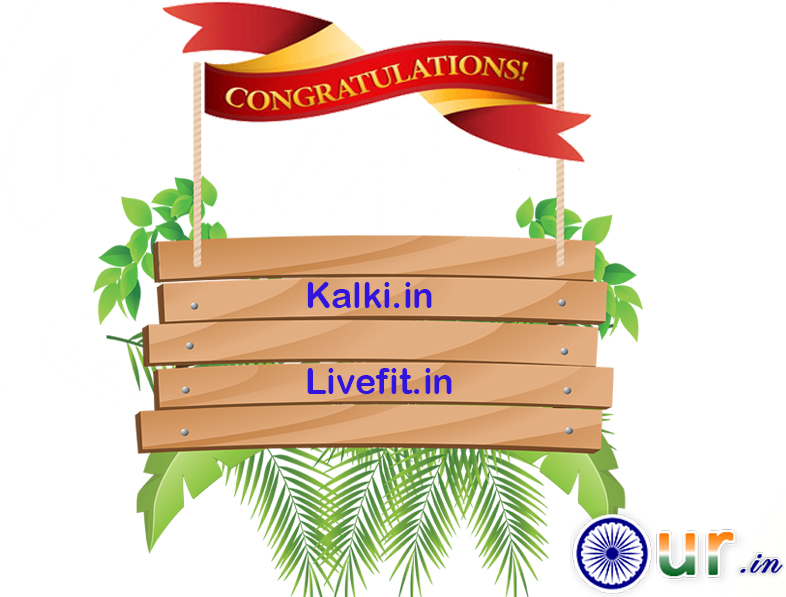 Please report the sales to us:
We welcome all verifiable sales reports.  Just drop a note to support[at]our.in. We truly appreciate all of your efforts. Kindly note it is important for the sale reports to be published to increase the public awareness of .IN domain extension values.
.IN Domain Names Consulting Service:
a) If you are a business and looking to acquire.IN domain names for your business use, feel free to contact us for getting the free advisory service from Our.in experts. We are here to help you. Feel free to write to us Support[at]Our.in
b) Are you unsure what could be the best domain name for your business? We are here to help you.
We will respond back you within 72 hours of we receiving your request.
Check all .IN domain name sales reports Here.