India's growing economy is offering several alternative career opportunities to the youngsters. Clearly, there is an opportunity for young talent from India finding an alternative career or earn passive income via systematic Domain Name Investment.
Domain name conferences offer a great opportunity for the young talent from India to understand more about domain names investment and also connect with the best of industry experts. One such opportunity has been covered by OUR.in already, hope you are all booked the tickets to attend the upcoming Domain Name Conference@Kolkata on August 11th 2018. If you have not booked the tickets so far, here is the link to book the tickets – https://goo.gl/6T288M
Indian Domain Summit (IDS) has launched their website – IndianDomainSummit.com.
Conference Flyer has launched too: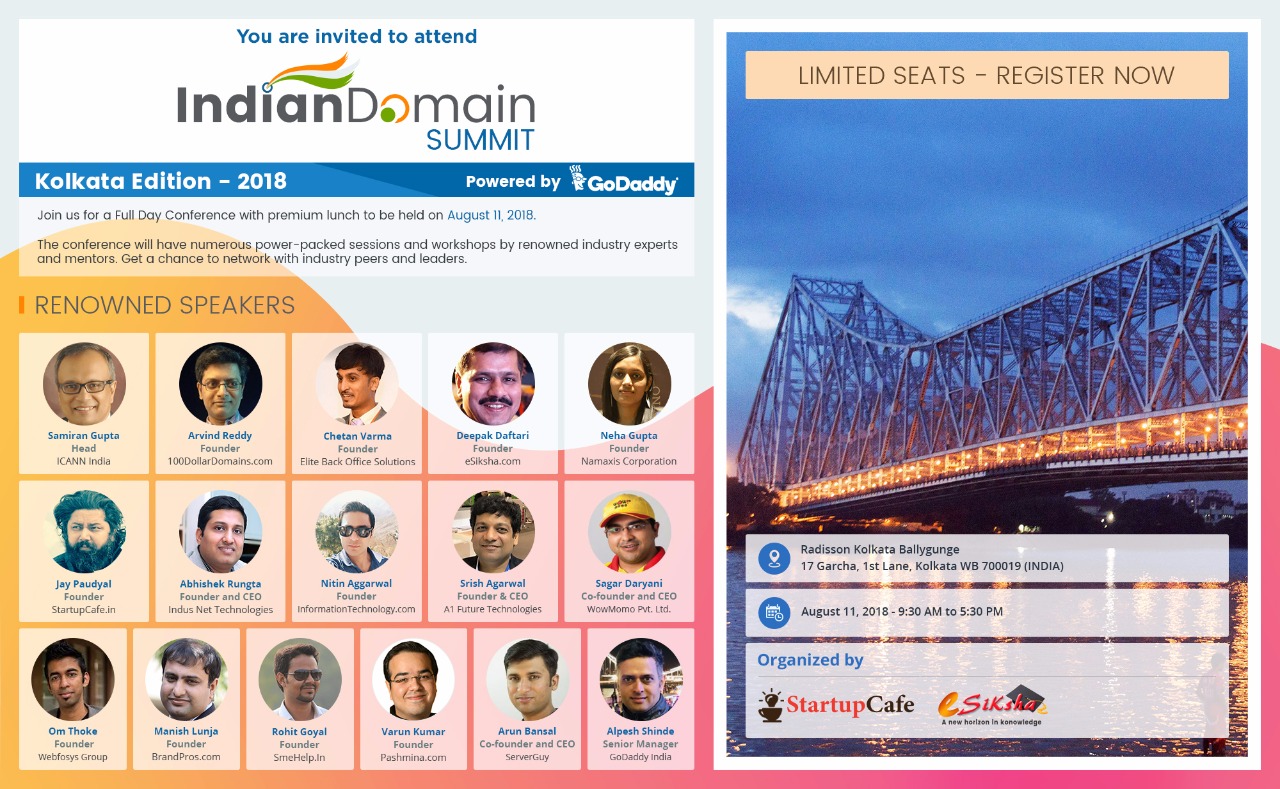 Stay tuned for hearing more updates about Indian Domain Summit from OUR.in, please subscribe to the blog if you have not done so.
[subscribe2]