India has recently regained the status of the fastest growing economy of the world and seems to be the same has inspired India's domain name industry too :).   Cloudfest India (@Mumbai – Western India) has organised a successful domain name conference in the month of May 2018,   Domainx 2018 is happening in the first weekend of August in Delhi (Northern India) and  now its time for a new domain name conference will be happening at Kolkata (Eastern India) also known as "City of Joys"  or "Cultural Capital Of India".
Inviting domain investors and business enthusiasts with a tagline  A moment of Insight is worth a Life.
Domain Name Conference Kolkata – 11th August 2018
Eminent speakers are attending this event, it's a great opportunity to learn from the experts who have several years of Industry experience.
 Samiran Gupta – Head, ICANN India
Arvind Reddy – Founder, 100DollarDomains.com
Manish Lunja – Founder, BrandPros.com
Deepak Daftari – Founder, eSiksha.com
Neha Gupta – Founder, Namaxis Corporation
Jay Paudyal – Founder, DomainKhan.com
Rohit Goyal – Founder, SmeHelp.In
Varun Kumar – Founder, Pashmina.com
Chetan Varmadirector – Founder, Elite Back Office Solutions
The Theme of Domain Name Conference
Power-pack learning and practical sessions on Domain market from industry's renowned speakers and entrepreneurs from the country.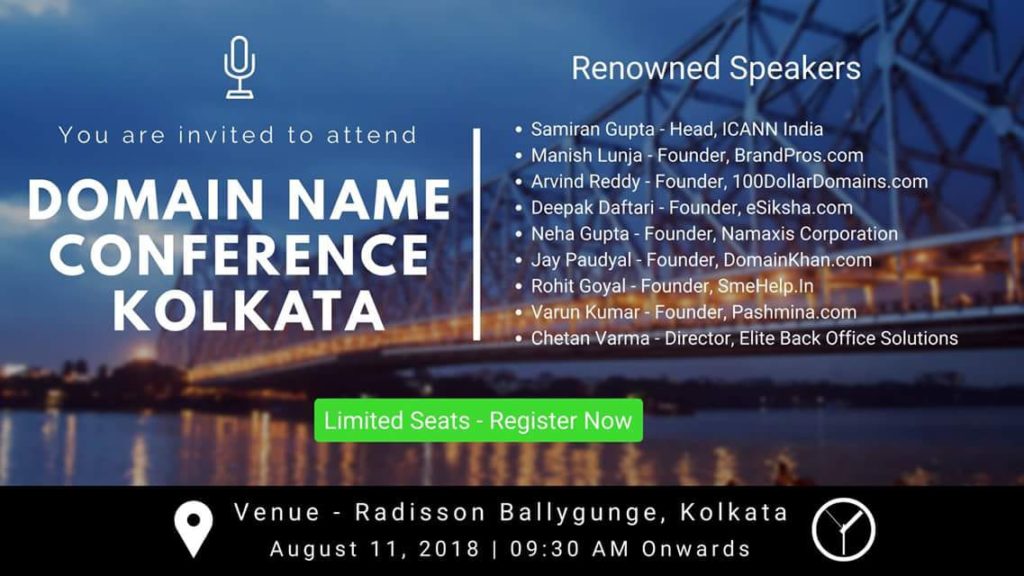 Four reasons to attend Domain Name [email protected]
Proven domain industry experts at one place
Exploring opportunities for domain marketing
Networking Opportunities
Domain knowledge sharing
Ticket Booking Links are updated Now -> Click here to reserve your front seat
Please note, August 11th event is completely focused on domain names investment opportunities.
Digital Success Summit 2018 Theme – 10th August 2018
Digital summit on domain names and business development organizing by Digital Success Summit 2018.  This digital summit will be held on 10 August at Hyatt Regency, Kolkata.  This event has a light touch of domain name industry, however, the primary focus is covering the digital industry hot technology.
Connect with India's best technology and marketing minds who will uncover everything you need to know in order to develop a successful business.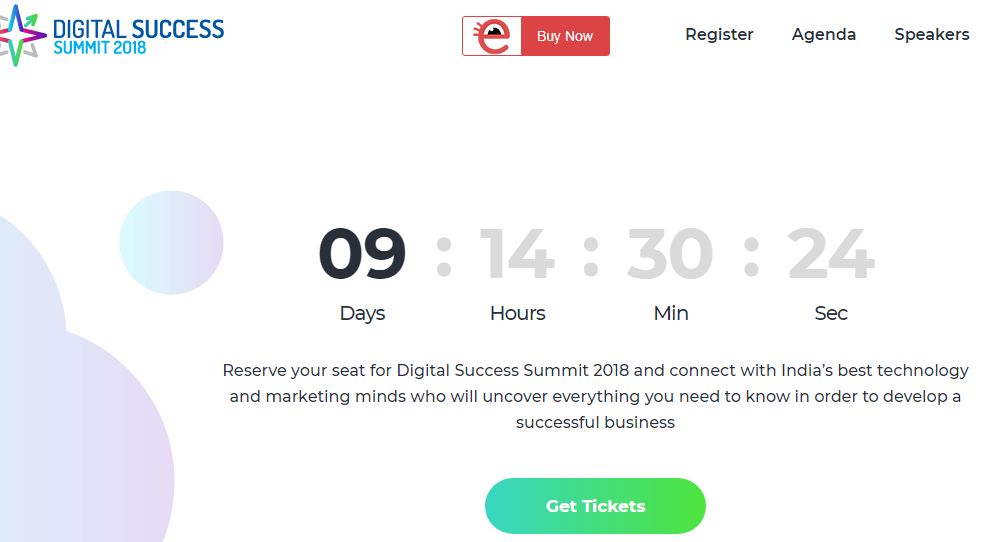 Why Should I Attend
Pre-event workshops domain industry experts all across the world with ready to use
tips and hacks
Free individual consultation with experts on various domain related services and queries
A complete understanding of IoT, AI, and analytics which will change the future.
Event Agenda
Keynote on Internet Governance
Eminent Speakers speeches on Domains, Cloud technology, and Mobile apps
Digital Infrastructure optimization techniques
Viral content making and grab a billion users
Optimizing the marketing and sales funnel
Making advertising Deliver ROI
Future of Digital
Optimizing business process through digital
Roundup
For tickets booking and further details, please visit the website: www.digitalsuccess.co.in
OUR.IN wishing both the events to become a huge success and enlight the domain investors in terms of knowledge sharing and knowledge gaining.   It's not far away we seeing a domain name conference almost every state of INdia 🙂