Tikona Infinet Limited, well know as Tikona, is a Mumbai based Internet service provider in India. It is an all-India Class-A ISP licensed Company, famously known for broadband services in the major cities of India. The domain name strategy playing by Tikon is quite interesting.
Tikona Internet Service Provider Domain name Strategy
Tikona official website is Tikona.in , but it holds multiple domain names like tikona.co.in, tikonainfinet.in, tikonainfinet.co.in and tikonainfinet.com. According to Whois, tikona.in and tikona.co.in domain names were registered on 2008-05-23. Tikona.com was already owned by someone on 2007-06-05, but Tikona in 2008 as a startup company might felt .in extension has more visibility in India and settled with .in and .co.in domain name extensions.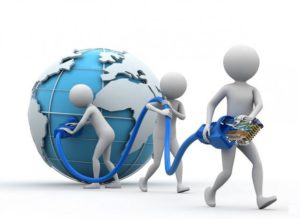 Later in 2011, 3 years after its launch Tikona Infinet limited bought tikonainfinet.in and tikonainfinet.com domain names on 2011-12-12 followed by tikonainfinet.co.in on 2011-12-29. As the company growth increased after the three years of launch, Tikona might have plans to expand its services to major cities in India and acquired all the popular extensions like .in ,.co.in and .com
This story of Tikona giving a clear picture that, during the initial stages of any company .in extension is enough to promote its branding in India. Tikona Infinet Limited is the best example for it.