Complainant –  American Airlines, Inc.

Respondent – Ding Ri Guo
Disputed Domain – americanairlines.co.in
Decision – americanairlines.co.in is awarded to American Airlines, Inc.
Case Summary:
Complainant:
In the given dispute the complainant was incorporated as 'American Airlines, Inc'.The complainant has stated that it is the owner and proprietor of several well-known trademarks around the world like AMERICAN AIRLINES, AA.COMMAADVANTAGE EXECUTIVE, PLATINUM, ADVANTAGE AND ADVANTAGE PLATINUM.
The Complainant owns several websites namely americanairlines.com, AmericanAirlines.in aa.com, and aavacations.com.The date of registration of the disputed domain name is 2011, whereas the complainant website AmericanAirlines.in was registered on Feb 16, 2005.
The complainant complains to In registry over this issue.On 16-03-18, the honorable arbitrator issued a notice to the respondent and informed the respective parties to the complaint.The arbitrator again issued a notice on 23-03-18, but there is no response from the respondent.On 30-03-18, the final notice was sent to the respondent.

Respondent:
Respondent has failed to file a formal response to the complaint in spite of three opportunities given to him by the Honorable Arbitrator.
In order to win the domain from the respondent in an INDRP dispute, The complainant must prove all three following grounds:
1)Registrant's domain name is identical or confusingly similar to a name, trademark or service mark in which Complainant has rights.
– Complainant has proved the disputed name is confusingly similar to the trademark of the complainant.
2)The registrant has no rights or legitimate interests in respect of domain name.
As per the evidence established by Complainant,  the complainant owns multiple domain names comprising the trademark AMERICAN AIRLINES which would create confusion, anyway the use of trademark "AMERICANAIRLINES" by the respondent is not legal as he has not obtained any permission from the trademark holder.Therefore the Respondent has no legitimate right over the said domain name.
3)Registrant's domain has been registered or being used in bad faith.
Finally, the Tribunal finds the disputed domain name has been registered and used in bad faith. The arbitrator has quoted the below reason.
The disputed domain name of the respondent is identical and confusingly similar to trademark of complainant.He has got it registered in bad faith to enjoy traffic from the good wheel of the complainat trademarks. Hence, considering all these factors the disputed domain name to be transferred to the complainant.
Decision: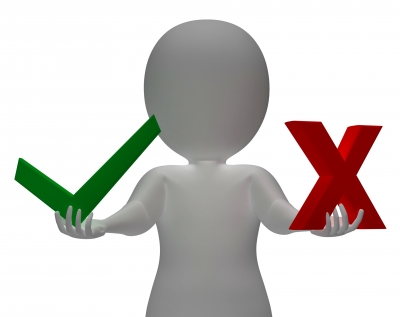 Honorable Arbitrator 'SANJAY KUMAR SINGH' taken the decision as the "complainant has succeeded in its complaint".
Please read the further details about the dispute" @americanairlines.co.in
Access additional articles on INDRP @ INDRP Knowledge Base
Disclaimer: The opinions expressed within this article are the personal opinions of the author. The facts and opinions appearing in the article do not necessarily reflect the views of Our.in and Our.in does not assume any responsibility or liability for the same.