Complainant –  Lovate Health Sciences International, Inc

Respondent – Dilpreet Singh
Disputed Domain – muscletech.in
Decision – MuscleTech.in is awarded to Lovate Health Sciences International, Inc.

Case Summary:
Complainant
In the given dispute the complainant was incorporated as Deloitte Touche Tohmatsu. The complainant is a company existing and incorporated under the laws of Canda. It was founded in the Year 1995. According to the complainant, the products of the complainant are sold in more than 130 countries around the world, including India.
Among the Complainant's most Prominent brand of nutritional supplements in MUSCLETECH. The
complainant registered several trademark registrations for the designation MUSCLETECH in various countries of the world, including India.
In India, the trademark "MuscleTech" was registered under the registration No. 1502067 ON 7th November 2006 in class 5.
The Complainant registered its main website,muscletech.com in the year like 1997. In addition, the Complainant also owns several other domains: muscletech.cn,muscletech.org, muscletech-supplements.com, mymuscletech.com, etc
The complainant claims that the disputed domain name is not a developed website, it is parked under a hosting site. The complainant filed a petition that the disputed domain name www.muscletech.in is clearly identical/ confusingly similar to the complainant's trademark.
Respondent
The respondent belongs to Supplement Factory, Haryana, India.  The respondent did not submit any response. On the contrary, the respondent sent an email saying that " I do not wish to keep this domain name and would like to surrender it".
In order to win the domain from the respondent in an INDRP dispute, The complainant must prove all three following grounds :
1)Registrant's domain name is identical or confusingly similar to a name, trademark or service mark in which Complainant has rights.
Complainant has proved the disputed domain name 'MUSCLETECH.IN' is confusingly similar to the trademark of the complainant.
2)The registrant has no rights or legitimate interests in respect of domain name.
As per the evidence established by Complainant,  the complainant owns multiple domain names comprising the trademark MUSCLETECH which would create confusion, anyway the use of trademark " MUSCLETECH " by the respondent is not legal as he has not obtained any permission from the trademark holder. Therefore the Respondent has no legitimate right over the said domain name.
3)Registrant's domain has been registered or being used in bad faith.
Finally, the Tribunal finds the disputed domain name has been registered and used in bad faith.
Decision: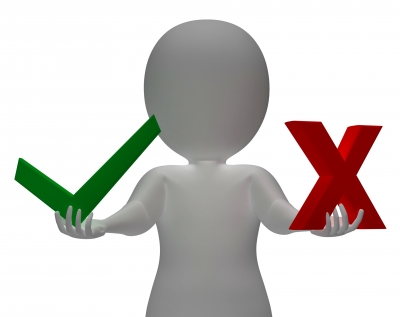 Honourable Arbitrator Vinod K. Agarwal taken the decision as the "complainant has succeeded in its complaint".
Please read the further details about the dispute" @MUSCLETECH.IN
Access additional articles on INDRP @ INDRP Knowledge Base
Disclaimer: The opinions expressed within this article are the personal opinions of the author. The facts and opinions appearing in the article do not necessarily reflect the views of Our.in and Our.in does not assume any responsibility or liability for the same.