Its a great news for .in domain name investors because India's former cool captain MS Dhoni became the brand ambassador for GoDaddy to promote .in domain names in India. People like him promoting domain names can make a difference in trust building among domain investors and entrepreneurs. The advertisement shows how important a .in domain extension is needed for startups in India.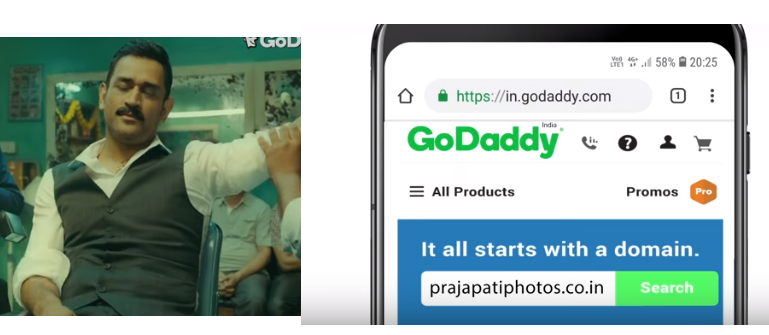 MS DHONI Brand Ambassador for .IN domains
GoDaddy promoting .in domain names in the below advertisement, the online domain name registrar offering low prices for a .in domain name registration. Domains starting at 99*/year in GoDaddy.
English Translation for the Above Video:
Prajapati worked really hard to bring his photography business to life but forgot one pivotal thing of taking his business online. Came Bijness Bhai(MS Dhoni) to his rescue as he put the internet to work for him. It becomes this simple when you have a mentor, just like Bijness Bhai!
Thanks for reading the article, for more interesting articles please visit our site regularly and don't forget to subscribe to our blog