Dr. Devesh Tyagi has been appointed as the new CEO of NIXI with the effective date of 19th July 2023 by Ministry of Electronics and Information Technology( MeITy).
Dr. Devesh Tyagi is already serving NIXI board for last 3+ years and also supporting as a senior director in Software Technology Parks of India (STPI).
Dr. Devesh Tyagi continue to support as STPI senior director in addition to his new role as NIXI CEO.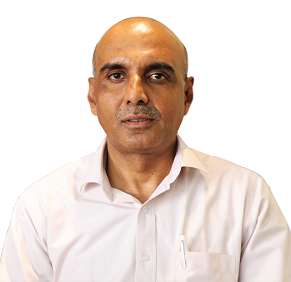 Quick Summary of Dr. Devesh Tyagi Profile:
Education:

Bachelor Degree: B.Tech in Computer Science and Engineering from Marathawada University
Master Degree: BITS, Pilani
Doctorate: SHUATS, Allahabad.

Careeer:

National Informatics Center (NIC): Served in various capacities including the technical director for a duration of 16 years betwen1993 & 2008
Overall Work Expereince of Dr. Devesh Tyagi: 31 years of experience in IT/ESDM sector
Current Position: Senior Director of STPI & CEO of NIXI

NIXI CEO Appointment Date: 19th July 2023
Believes in: Promoting enreprenuership, innovation, smart products creation, empowering Young India
SME knowledge: Project Management and Software development. Strong technical capabilities and delivered a lot of great projects.
Dr Devesh Tyagi's Message as NIXI CEO:
It is a matter of pride for me to serve Indian citizens through a very innovative initiative by Government of India to provide a stable, highest quality and most affordable internet infrastructure.

NIXI is a group of dedicated professionals who are committed to provide services which are either best or close to best. We at NIXI also want to excel ourselves in contribution in the policy frameworks at International level.

We at NIXI desire that every one of us either in urban or in rural area, literate or illiterate, English speaking or non-English speaking should be able to consume and utilize internet technology equally and on an inclusive way.

I wish that India should remain in the leadership position in internet space. You are an important and critical part in achieving this goal.

I will be very happy to receive your criticism, feedback and suggestions which keep us motivated to achieve higher and higher.

source: NIXI.in website
Considering the wealth of the experience of Dr. Devesh Tyagi has , Dr. Tyagi as NIXI CEO likely to bring a positive impact on the .IN ecosystem. At least we are optimistic for now. 🙂
Our.in is welcoming the appointment of Dr. Devesh Tyagi.
Mr Anil Kumar Jain has served NIXI close to 3+ years as CEO and has brought many reforms. In our opinion, the first NIXI CEO in last one decade who has really went-out and promoted NIXI and .IN extension agressively. Although some of his recent decisions are lead to controversies but overall he has worked hard to make the NIXI and .IN extension to grow to next level.
Mr. Anil Kumar Jain has grown the strength of NIXI team in a huge way and also made the internet exchanges served the increased demand of data consumption during the COVID times. His and his team efforts during that period are massively contributed for India's digital resilience.
We take this opportunity to thank Mr Anil Kumar Jain for all his great service to NIXI and to India.
Let's hope Dr. Devesh Tyagi will continue the legacy and make .IN extension reaching the new heights.