Our.in Turns 3:
Knowledge is more powerful than physical strength. Our.in also sincerely believe "sharing is caring", hence we are making a small attempt in sharing the knowledge about the Indian domain name industry.
On this special occasion  our sincere thanks to;
Our Guest Authors
.IN  Whatsapp Community
All our Advertisers
All our Readers & Supporters
The primary objective of OUR.IN is bringing round the clock updates on Indian domain name industry. The real story of Our.in has started exactly three years from now. We have managed to publish 1350+ posts with your support from the last 1095 days.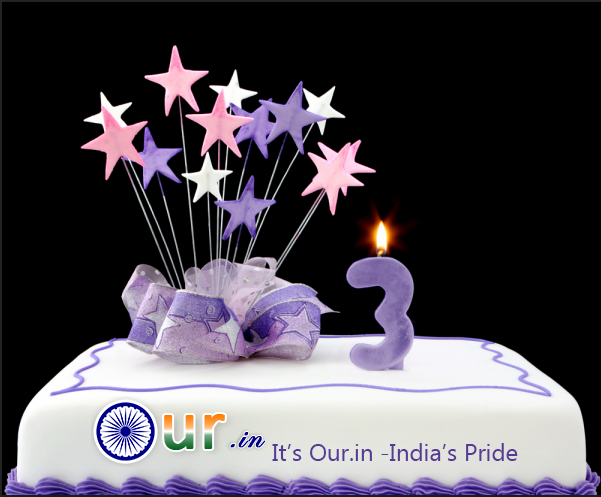 We definitely have some new ideas, these are some of Our.in's priorities in addition to what we are doing today.
Youtube Channel: This is #1 priority. We will be looking forward to establishing a YouTube Channel to promote the Indian domain name industry. 
Indian Domain Industry Directory: We would like to bring all industry service providers information into OUR.in via Classifieds functionality
Our motivation for running this blog comes from each one of you, shower your blessings on us.  🙂