Cyber Crime Cell of Delhi Police has chosen .IN over .Com domain name , the interesting part is they have secured .com domain name however has gone live with .IN domain name. We are hoping many more Indian government organisations take the inspiration from Cyber Crime Cell of Delhi Police.
We believe it's smart decision chosing .IN , .IN only can offer the real indian web identity. In our true opinion, both state and central governments need to make it mandatory for all Indian government organsiations, universities, colleges , non profitable organisations..etc using only .IN. as their primary website. All we are recommending is for all government websites, private organiations it's ok for them to choose which ever web extension they like however it is beneficial for them going with .IN to give the real indian organisation feeling and make their customers really connected to their service / product.
Here is the domain name of the Cyber Crime cell of Delhi – Cybercelldelhi.in.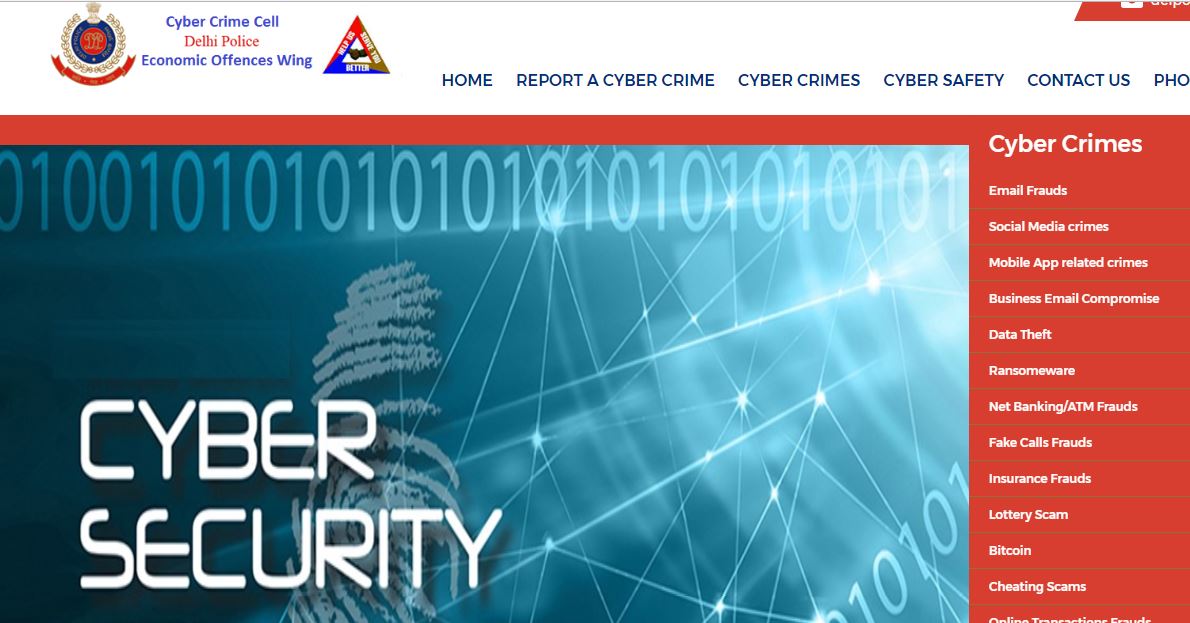 About Cyber Crime Cell of Delhi Police:
"The Cyber Crime Cell of Delhi Police functions under the Economic Offences Wing and is a specialised unit that handles all complex and sensitive cases of cyber crime including those in which victims are women and children. The Cyber Crime Cell is equipped with a state-of–the-art Cyber Lab having cyber forensic capabilities such as extraction of deleted data from Hard Disks and mobile phones, imaging and hash value calculation, forensic servers, portable forensic tools for on-site examination, facility to extract data from latest Android and iOS phones as well as Chinese phones."