Complainant – VIRBAC S.A.

Respondent – LIHENG
DisputedDomain – Virbac.co.in
Decision – Virbac.co.in is forwarded to VIRBAC S.A.

In the given dispute the complainant was incorporated as "VIRBAC " in 1968.Complainant has registered the different trademarks in India and world wide. The complainant owns virbac.com,virbac.net,virbac.in,virbac.org..etc.the complainant contends further  that it has a presence in morethan 100 countries including India.
the Complainant  filed the instant complaint challenging the registraion of the domain name Virbac.co.in in favour of the Respondent.Persuant to the .in domain name dispute resolution policy and the rules framed there-under,the Complainant has preffered this arbitration for raising the dispute for reprisal of its grievances.
In order to win the domain from the respondent in an INDRP dispute, The complainant must prove all three following grounds :-
1)Registrant's domain name is identical or confusingly similar to a name, trademark or service mark in which complainant has rights.
– Complainant has proved the disputed name is confusing similar to the trademark of the complainant.
2)The registrant has no rights or legitimate interests in respect of domain name.
As per the evidence established by Complainant,  the complainant owns multiple domain names comprising the trade mark VIRBAC which would create confusion,Anyway the use of trademark Respondent "VIBRAC" is not legal.Therefore the Respondant has no legitimate right over the said domain name.
3)Registrant's domain has been registered or being used in bad faith.
Arbitrator mentioned as the aspect of Respondent's action to register the domain name is not bonafide,therefore,the said registration is done in bad faith.
Decision: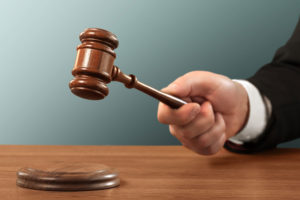 Honorable Arbitrator Mr.Nikilesh Ramachandran  taken the decision as the complaintant has succeeded in its complaint.
Our.in opinion:
Vibrac is a popular trademark , respondent has failed to file a response . Arbitrator has made an obvious choice as the respondent has more or less accepted the bad faith by not filing a response. If a domain owner really registers for genuine interests, the first thing the domain owner has to do is file a response in case of INDRP dispute. We support the abritrators decision on this dispute.
Please read the further details about the dispute" @ VIRBAC.CO.IN Pending Dispute Decision"

Disclaimer:  The opinions expressed within this article are the personal opinions of the author. The facts and opinions appearing in the article do not necessarily reflect the views of Our.in and Our.in does not assume any responsibility or liability for the same.