It's looking like two category killer gambling names are changed hands. Clearly "Casino.in" and "Betting.in" were owned by India Portals.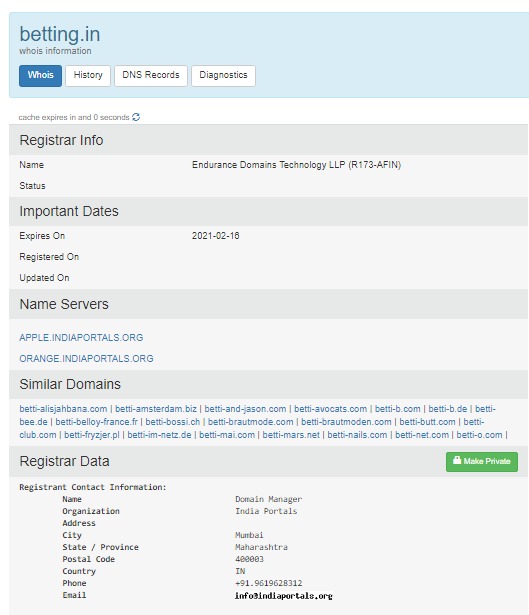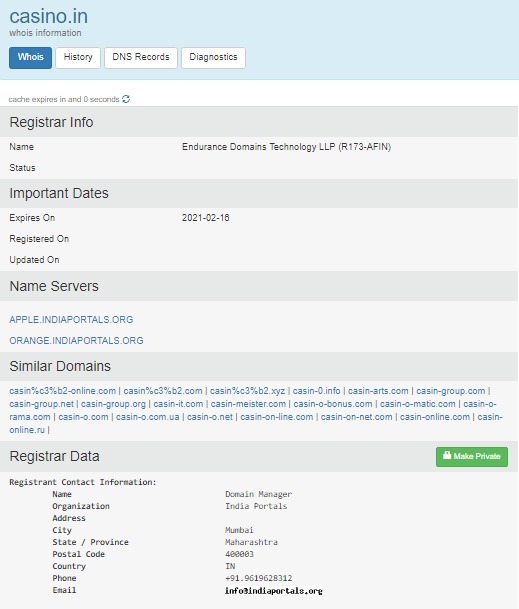 Looking at the current who is details , both of them are showing different contact details from India portals and both of these names are looking to be changed hands on 20th December 2017. Many domain name enthusiasts are speculating that likely these two names were sold for a million dollar or slightly more. Those are two strong and category killer domain names representing the gambling industry. On a different note, Casino.com sold for 5.5 million USD in 2003.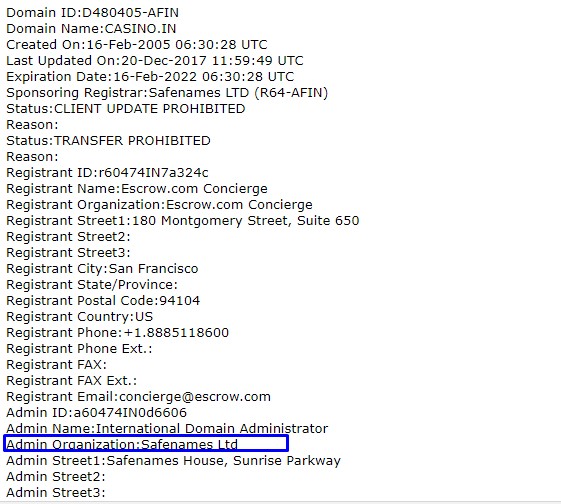 Earlier we have reported few gambling domain names were sold and some consolidation is in progress by a UK company , it's looking like the same buyer is involved in this sale too. If all the details mentioned here are true, this combo package certainly the largest .IN domain name sale to date.
If you have more details about this transction , feel free to share your comments on the same.
Legal Disclaimer: Please note this is clearly speculative post based on the discussions we had with few domain name enthusiasts and OUR.in couldn't verify the transaction completion status. OUR.in will not accept any responsibility for the authenticity of the information provided in the speculative posts