The craze of .in started dominating the domain industry in India. From Tollywood to Bollywood, Google to Yahoo, Amazon to eBay, .IN  mesmerizing the domain investors with its presence. The recent website launch from Jacqueline Fernandez, one of the popular actress in Bollywood industry registered .IN domain name for her activewear brand.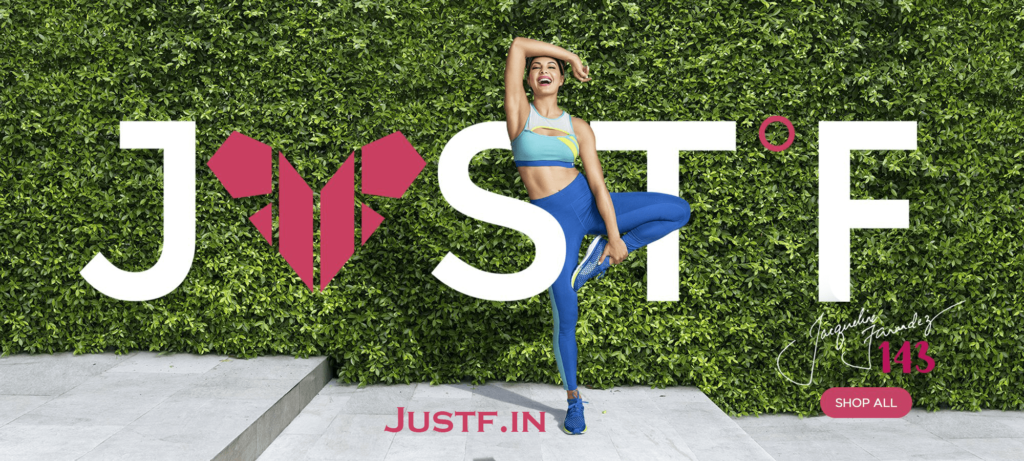 Jacqueline Fernandez .in Website
JUSTF.IN is the domain name registered by the hot Bollywood actress to promote the brand and business. JUSTF is India's first women-centric athleisure brand. This is not the first time an Indian celebrity using the .in domain name, earlier cricketer Sehwag, Tollywood actor Vijay, Bollywood actress Anushka Sharma , Bollywood Badshah's KKR and several other celebrities have also used .in domain names to promote their content/businesses. Celebrity Cricket League (CCL) also using CCL.in.
Especially during the last two years, the demand for .in has increased dramatically due to the Google SEO advantage it's offering in India. The above examples I have quoted are part of the .in transformation journey. Even the quality of drops from drop lists clearly showing the quality names are getting hold tightly by the current registrants/businesses.
Our.in heartful wishes to Jacqueline Fernandez and all the .in domain name owners for their love and affection towards .IN.  It's not far away from India accepting.IN as it's primary domain name extension.
Disclaimer: This news item is shared to OUR.in by Paul Singh and improved by OUR.in