Before we start with those 3 simple steps of how to buy a domain name for your small business, let us know what is a domain name and why you need it. In this article, you will learn how to buy a domain name for your small business website.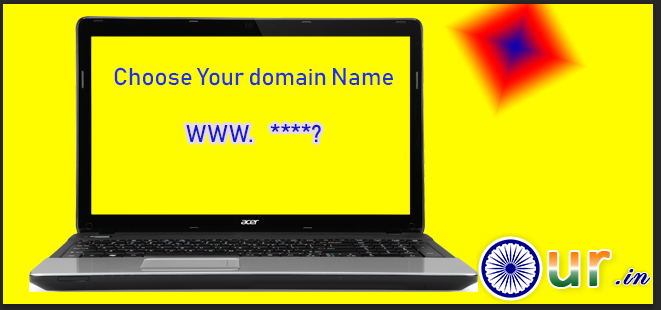 3 simple steps to buy a domain name for your small business
What is a Domain Name?
A Domain name is a unique identity (name) hold by an individual or businesses which is register with a domain registrar to create their own space on the internet.
Why you need a domain name?
You need a domain name to make your unique identity on the internet. If you are running a website individually or an organization or a business you must invest in a domain name to establish your presence on the internet.
Here are the 3 simple steps to buy a domain name for your small business
1. Select your own domain name
2. Look for a web host
3. Buy a domain name & Web host
1. Select your own domain name:
Your domain name must give an idea about you or your business, so choose wisely your website name. As it gets traffic to your website. Pick a name that makes people remind of you or your business. Your website traffic is in your hands, so try to make it more appealing.
The name you are selecting must relate to your business.  For example, if your business is about clothes you can pick a name as clothing, garments, dress, attire, etc.
If your business is particularly focusing on one thing such as Women's clothes then you can choose names such as women's clothing, women's apparels, women's wardrobe, etc. it gets the traffic directly if a person is searching with the exact terms.
You can also go for some nice, attractive names that grab the attention of the people but remember it must be simple to remember your brand easily.




Note: Already more than 330 million domain names registered, So it's hard to check your brand related domain names, sometimes we will get tired too, but I have a good option for you to check Domain Name Generator tools to find related available keywords.
2. Look for a web host
A web host is an online registrar which will help you find and buy your domain name. With the help of these hosts, you can register your domain and get your website made.
Small and medium-sized enterprises (SMEs) finds difficult to manage the content which will help them to reach their target audiences, going digital and getting their requirements is a bit difficult for them.
At such times your web host comes in, a good web host will help in making your content more visible in search engines, help you get the correct virus scanners, customers can contact you online easily through it, it adds attractive and plugins on your website, offer you good discounts, email address which you can track your website's performance.
Some of the great web hosts which you can use for your business such as  GoDaddy, Namecheap, WordPress, etc. You just have to go to their websites and check what are the offers available that suits your interest.
3. Buy a domain name & Web host
The third step, Buy a domain name comes into a role when you decide your website name and the web host. The very next step is just buying it.
It is not as simple as you are thinking, you need to be patient enough and carefully read every offer that comes in front you while you are on this process.
Related Article: Top 10 domain Registrars in India