DeshKaSach.in domain name is getting used by Subash Chandra Foundation.
DeshKaSach.in promotional video by Subash Chandra
Subash Chandra Foundation is using DeshKaSach.in for a great initiative of "India's first digital platform for petitioning in public interest".
In our day to day lives, every individual sees problems or what we now call 'opportunity for taking up a cause' for himself or the society or both. There are only two options for the person, either to do something about it or let it pass. 

For those who want to do something about it, www.deshkasach.in is the platform.
A three-step simple process has to follow to raise the eyebrows on the social cause:
1.Create a petition :
Just sign-up, add the cause that matters to you in your petition, if possible elaborate your cause with images.
2.Gather signatures :
Once your petition reviewed by the DeshKaSach.in team, the petition will go live on DeshKaSach.in. That's the good time for the petitioner to share the cause into the public through social media platforms to collect the signatures.
3. We take it forward :
After reaching the milestone of 10,000 users supporting the cause, then the same petition will be taken forward by Subash Chandra Foundation team.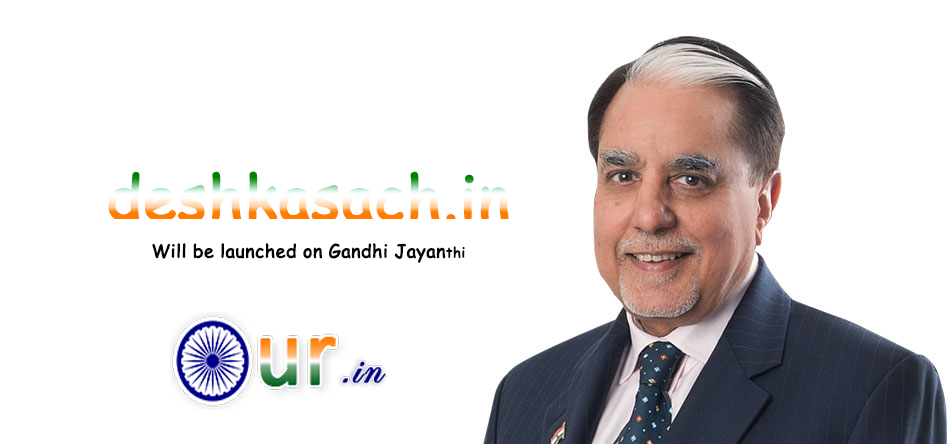 DeshKaSach.in 
domain has been registered on 18th of September 2018 and within 5 days they did a promotional video.  
Brilliantmoments.in
is using by Hyundai, now Subash Chandra Foundation supported by Essel family / Subash Chandra who is best known as the Father of Indian Television is using DeshKaSach.in.
DeshKaSach.com is owned by the foundation and it's also leading to the same site as DeshKaSach.in, at the same time most of the promotional content is using DeshKaSach.in.  At the time of publishing this article DeshKaSach.co.in is available for registration, for brand protection it's important for them registering this domain name.