2018 is one of the biggest years for the domaining industry in India, almost 5+ domain conferences and events happened in India. The domaining fever starts with HDCON 2018 Hyderabad and ends with Indian Domain Summit in Ranchi. These domaining events covered almost the four directions in India.
The increased awareness about domain industry and its market potential are the major reasons for conducting multiple domaining events in India. It is expected that domaining conferences and events will reach two digits in 2019.
Domain Conferences and Events happened in India 2018
HDCON 2018 (Hyderabad)
The domain conference season started with HDCON 2018, it is a Hosting & Domain Conference was held in Hyderabad, India on February 3, 2018.
Some of the key highlights
How the Cloud Hosting Will transform business by 2022
Is Domain Investing the right thing
Appraising Domain Names and Live Auction
How Website Security Impacts SEO
NamesCon India and Cloud fest India 2018( Mumbai)

NamesCon is the world's largest annual domain-industry conferences, In 2018, NamesCon India has set up a track in the Cloud Fest India event. Both NamesCon and Cloud fest partnership to make an eye feast knowledge to domainers. It was held on 23rd May 2018 in Mumbai.
Some of the key highlights
Jugaad in Domain Name Law
Domainer Networking
Domain Investor Panel with Q&A
DomainX 2018(New Delhi)

DomainX™ has been the 1st dedicated India's domain name conference to discover, network, spread awareness and educate the general public about the domain name industry. On 4th, 5th August domainX organized Domain Name Investors Conference in New Delhi. The Dynadot team attended DomainX 2018 for their first visit to India.
Some of the key highlights
A conference which transforms a beginner into an Expert in Domain Industry.
Domain Experts knowledge sharing
A place where Domainers can hang out with Domain creators
Digital Success Summit 2018(Kolkata)
Digital summit on domain names and business development organizing by Digital Success Summit 2018. This digital summit held on 10 August at Hyatt Regency, Kolkata.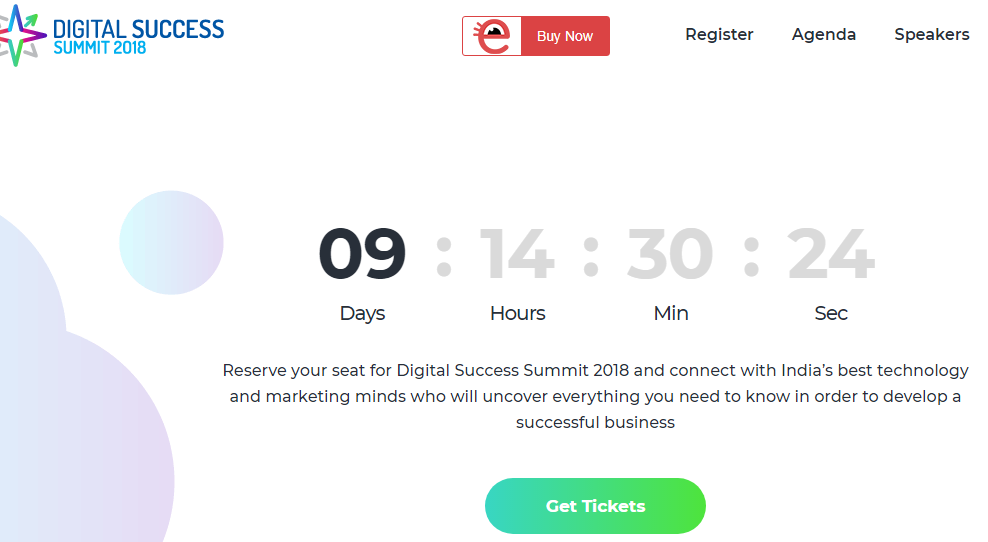 Some of the key highlights
Eminent Speakers speeches on Domains, Cloud technology, and Mobile apps
Digital Infrastructure optimization techniques
Viral content making and grab a billion users
Domain Name Conference (Kolkata)
Kolkata was famously known as "the city of joys", On 11th of August 2018, domain name Conference was held in Radisson Ballygunge.
Some of the key highlights
Proven domain industry experts at one place
Exploring opportunities for domain marketing
Networking Opportunities
Domain knowledge sharing
Indian Domain Summit – Domain Name Round Table (Ranchi)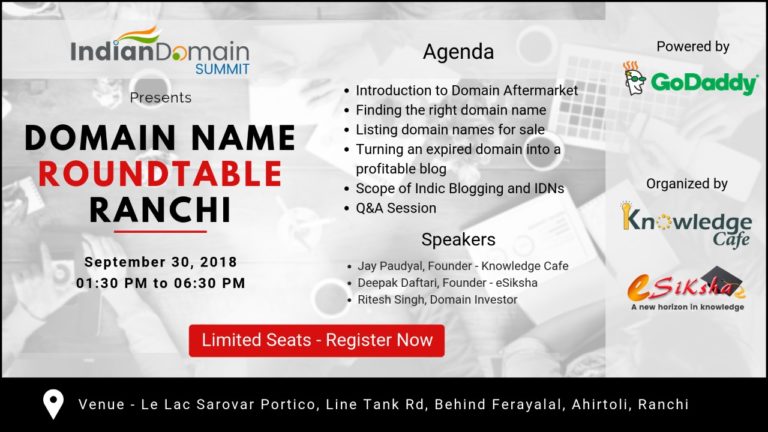 On 30th September 2018, IndianDomain Summit presents Domain Name Roundtable at Ranchi. The agenda of this event is discussed on domain names marketing in India.
Introduction to Domain Aftermarket
Finding the right domain name
Listing domain names for sale
Turning an expired domain into a profitable blog
These are some of the Domain conferences and events happened in India this year, next year we are hoping the events will reach to double digits.