One of the best domain registrar and hosting provider, Dynadot, has reached 15 years milestone in its domaining run marathon. It is one of the few domain registrars in the world to reach 1,000,000 domain registrations with customers in more than 200 countries.
Dynadot History
Dynadot was founded in 2002, in San Mateo, California, by Todd Han, a software engineer.
Earlier in 2002 Dynadot was called as INAMEPro, LLC, later it was changed its name to Dynadot in 2003.
Han himself operated Dynadot for the first three years after its launch. In 2005, Han hired the company's first employee in 2005. Now, the company has four offices all around the world.
Services from Dynadot
Dynadot is an ICANN accredited domain name registrar and web host headquartered in San Mateo, California. Dynadot offers services related to web domain acquisition and website hosting.
The company offers domain registrations, renewals, and transfers for over 500 top level and country code domains.
Customers support is the highest priority for the company, they not do copy and paste for customers queries, they have a friendly and knowledgeable support experts team to acknowledge their customers at any time.
Dynadot Achievements
1 Million Domain Registrations
On the month of August 8, 2018, Dynadot reached a unique milestone by reaching 1 million domain registrations. Adding to the achievement, .in placed in the top 5 registered ccTLDs in Dynadot.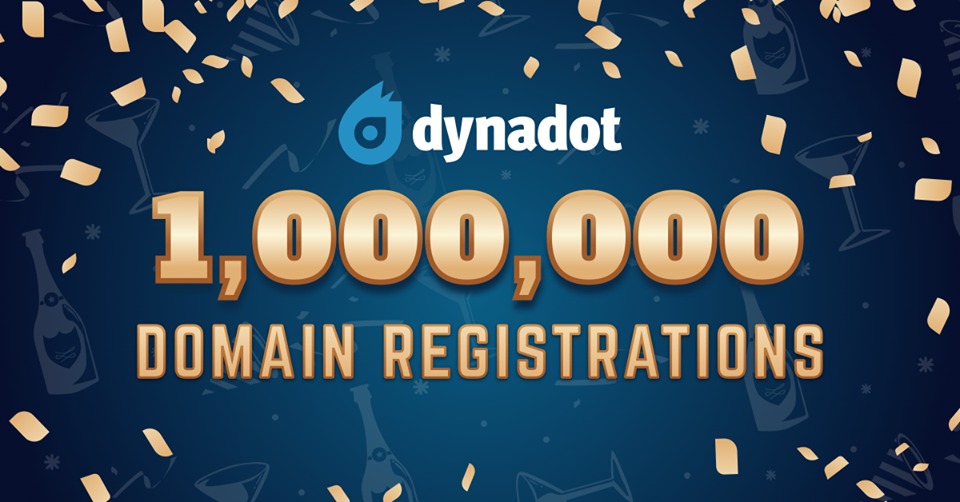 50 % Female Employment
In 2016, Dynadot team successful in providing  50% female employment through their organization.
Sponsor for 4th Annual Mashable Awards 2011
Dynadot sponsor for the Mashable awards for the category of Best Internet Meme in 2011.
Dynadot Team Visit to India
On August 4-5,2018 Dynadot team attended for the domainX conference on their first visit to India in New Delhi. They expressed that the visit of India helps them to learn more about the Indian domain industry and meeting their Indian based customers directly.
our.in wishing the entire team of Dynadot to take the domain industry to the next level.